Fashion ComPassion is a unique online store that offers high end fashion that is exclusive and hand crafted especially for you. Actually its more than that!! Its high end fashion that is both ethical and socially conscious!
Fashion ComPassion works with social enterprises from the developing world that empower women, develop communities and alleviate poverty. Our brands Bhalo, Beshtar, Lost City and Palestyle are working towards enriching the lives of women artisans by providing them with jobs, paying them fairly, enhancing their creative skills and giving a percentage of the profits in the company and hence instilling a sense of worth and purpose in the women.
Since its launch in November 2010, Fashion ComPassion has gained momentum rapidly both in the UK and internationally. You will be hearing lots of exciting news about us in the near future, so keep visiting our website, spread our news and write to us with your comments and feedback.
XOXO
Fashion ComPassion
PS: We hope you love our new and improved website and had a browse of our online store!
The Brands We Work With…
Besthar's stunning Green and Yellow Burqa Dresses!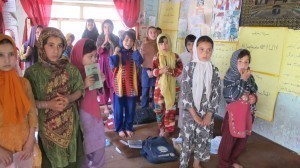 Afghan girls in a classroom in Kabul by Afghan Women Education Centre (AWEC). Besthar's give the profits from the collection to AWEC and various other charities that support Afghan women and children.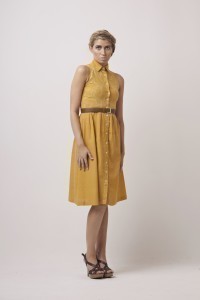 Bhalo's Pineapple Dress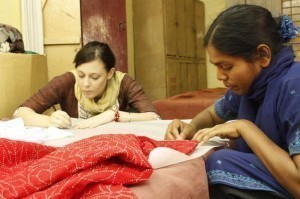 Jessica Premius, Co- Founder and Designer of Bhalo working with a women artisan from one of the Fair Trade Organizations, Thanapara Swallows that Bhalo works with.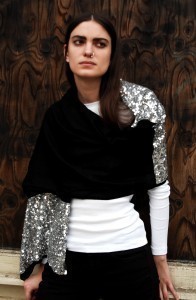 Lost City: Silver Sequin Scarf
Renu, one of the artisans employed by Lost City in Lucknow, India is making a scarf.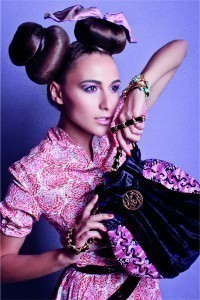 Palestyle: Velvet Hand-Embroidered Pouch
Quote by Amal Al Habab, Founder of the Al Amal Society which Palestyle works with in Jordan,
"Today 42 ladies work on Palestyle's different embroidery projects. Such type of work does not only add value financially to those women or us, as an organization, but importantly allows us to train the women to work as a team in production of designs, this team spirit raises their positivity, & allows the women to escape from the demanding cycle of their household to a bigger world".
Tags: Besthar, Bhalo, Eco Fashion, Ethical Fashion, Fair Trade, Fashion ComPassion, Lost City, palestyle, socially responsible, Sustainable Fashion