With Valentine's Day is just around the corner, why not treat your loved one to one of our beautiful Fashion ComPassion products? We have lots of gorgeous gifts which will make the perfect Valentine's present for that special someone in your life!
Not only are all our products beautiful and unique, they are also ethical and socially responsible.
Here are our top gift picks for Valentine's Day:
Sarah's Bag
Sarah's Bag is now available at Fashion ComPassion!
We have recently added Sarah's Bag, a new socially conscious brand, to the Fashion ComPassion range. Described as feminine, fresh and fashionable, Sarah's Bag is an intimate line of hand crafted, custom-made women's fashion accessories which are stylishly aware and socially responsible.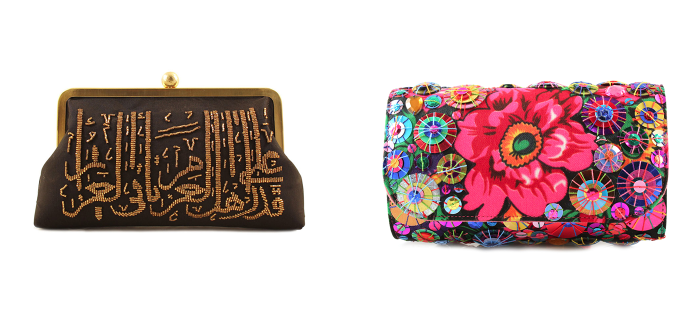 The Black Calligraphy Clutch & Mini Diskette Pop Black Clutch by Sarah's Bag are now available from the Fashion ComPassion Website.
Sarah's Bag began back in 2000, when Sarah Beydoun decided to set up her company as part of a rehabilitation program, allowing women at risk from economic deprivation or the stigma of having served time in prison to learn valuable skills in return for a reliable income and a stable source of pride, dignity, and empowerment. In the process, these women would be helping to bring the centuries' old traditions of artisans and textile makers in the Middle East into the world of contemporary fashion. Each piece makes a unique statement, requiring 10 to 15 days of meticulous embroidering, beading, crocheting, and hand stitching to produce. Sarah's Bag is now sold out of 20 stores in Europe, Middle East & Asia.
Palestyle

Palestyle is a socially responsible brand which works with Palestinian refugee women in camps in Jordan and Lebanon. They fuse the traditional arabic heritage with contemporary fashion to create a trendy chic collection of jewellery and fashion accessories.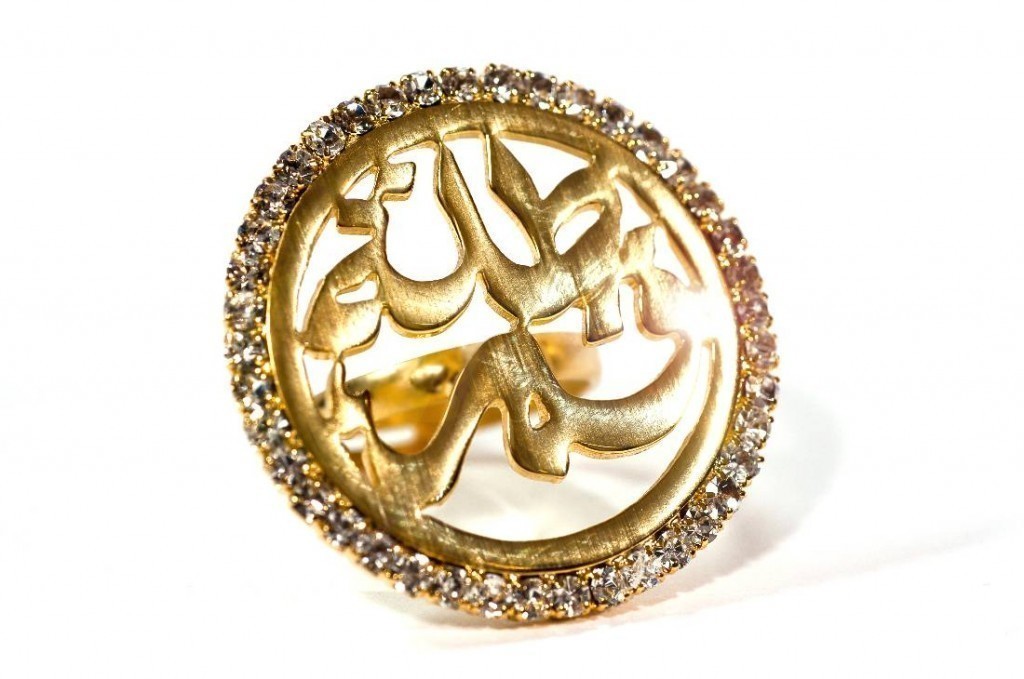 Palestyle Calligraphy Cocktail Ring. Gold-plated calligraphy ring with Swarovski crystals. This exquisite gift comes in various inspirational messages;  Charming As The Moon, Secret of Your Beauty, Magic of Your Eyes.
Palestyle products are made in small workshops around the Middle East and the calligraphic writings are inspirational messages by the refugee women. This brand empowers the women in the refugee camps by giving them a sustainable income and percentage of revenue from sales.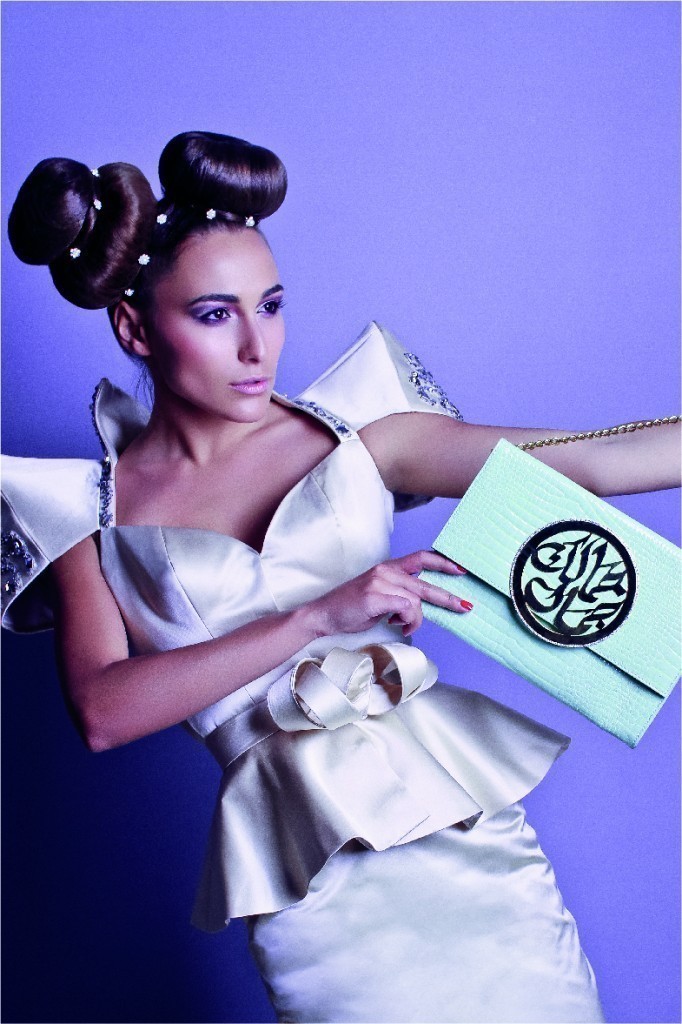 Palestyle Glam White Clutch. Made with 100% patent leather, gold plated calligraphy plague with Swarovski crystals and gold chain. These exquisite clutches come in various inspirational messages; Charming As The Moon, Secret of Your Beauty, Magic of Your Eyes.
Inaaya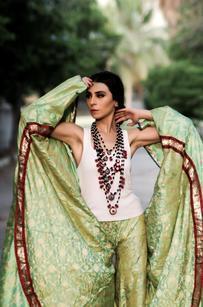 Inaaya is a socially conscious fashion brand which combines classic Sindhi design and embellishment techniques with artisanal production and interprets them through the lens of contemporary fashion.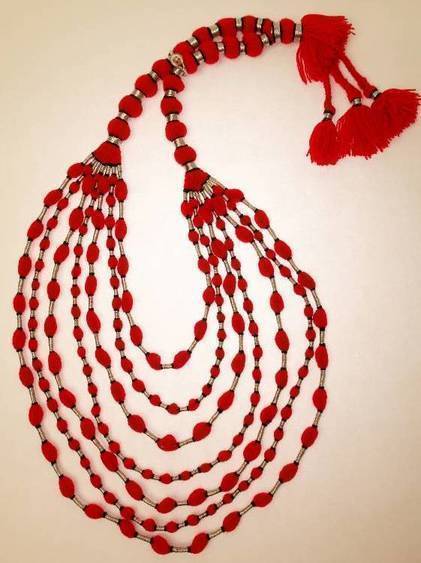 Inaaya Red Sindoor Durri Necklace. Solid red 7 layer vibrant vermillion with a two way necklace with silver accents and a peacock fastener. Hand crafted by women in Khaipur, Pakistan.
Inaaya currently works with female artisans in rural impoverished areas of Pakistan where the infrastructure and poverty issues are compounded by women's rights issues. By providing contractual employment based on productivity, Inaaya gives their workers the chance to gain a supplemental income without neglecting their pre-existing responsibilities. This arrangement stands until both parties are comfortable with full time employment. In both scenarios, the employment empowers the workers and allows them to better their living conditions as they deem fit.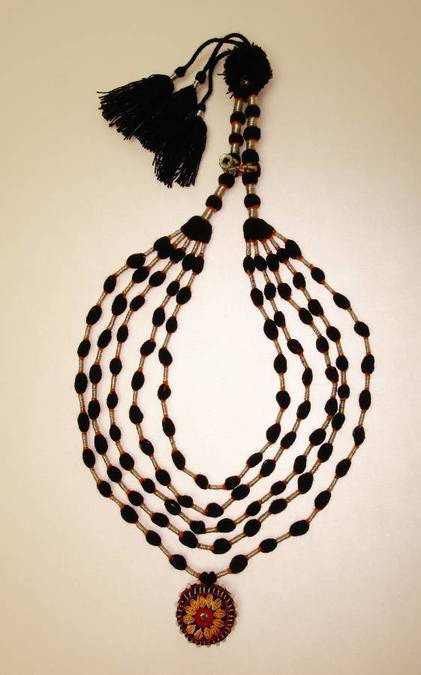 Inaaya Reverie Durri Necklace. Five tiered choker embellished with hand embroidered brooch. Hand crafted by women in Khaipur, Pakistan.
Inaaya's philosophy is simple. Create progressive designs using traditional materials and techniques. By buying Inaaya jewellery, you are not just shopping with a conscience. You are also preserving another rapidly diminishing virtue; Compassion.
Show the one you love what truly matters this Valentine's Day. Treat them to a socially conscious and ethical gift from Fashion ComPassion!
Check out our website for more Valentine's ideas and gifts!
Tags: bags, clutches, Eco Friendly, Empowerment, Ethical Fashion, Fashion ComPassion, Fashion with a conscience, gifts, handbags, ideas, Inaaya, love, necklaces, palestyle, rings, Sarah's Bag, Sustainable Fashion, Valentine's Day, women