Two Neighbors
Jaffa Tote Bag Brown and Blue
Story of the product
Tote Bag with Handmade Colourful Traditional Embroidery. Palestinian-Israeli Crafted Collaboration.
Magnetic Closure
Straps of Vegan Leather
Details
What buying this item means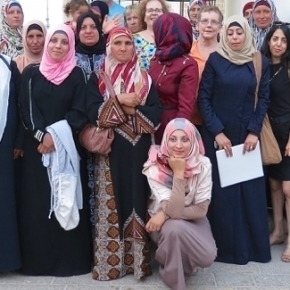 Two Neighbors is about empowering women, economically and socially. It provides work and income to women who are struggling to care for their families.  Women from the marginalised sections of both Israeli and Palestinian society are able to earn a fair wage for a days work. With this income life changes for them. On earning the first money ever in her life, one woman was able to take her husband out for dinner. Some women can contribute to feeding and clothing their families and even have some say in the affairs of the family. Other women are able to pursue dreams of learning to drive a car, going to school to learn a new skill, and even buying a new dress for a family wedding.
The social impact of Two Neighbors is especially strong. Israeli and Palestinian women are making deep lasting friendships with women from the other side of an age-old conflict. They visit each other's homes, get to know their families, hold each others babies. These strong, brave women are showing the world there is a different, better way to live in this world. They are the true warriors, creating peace through the eye of a needle.
Where are we?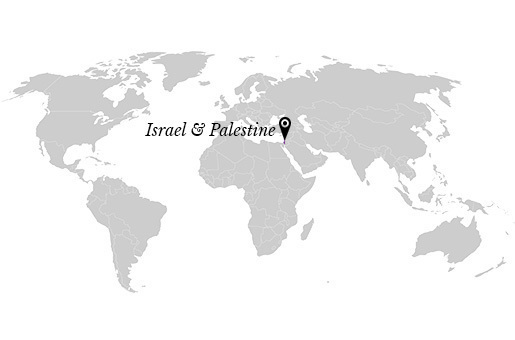 Related products