It's nearly the most romantic day of the year, Valentines day! We have an array of ideas of what to buy for your loved one, things to wear and places to eat mouth watering food.
On our website we also have a Valentines Sale because we believe that love shouldn't break the bank!
The Valentines List: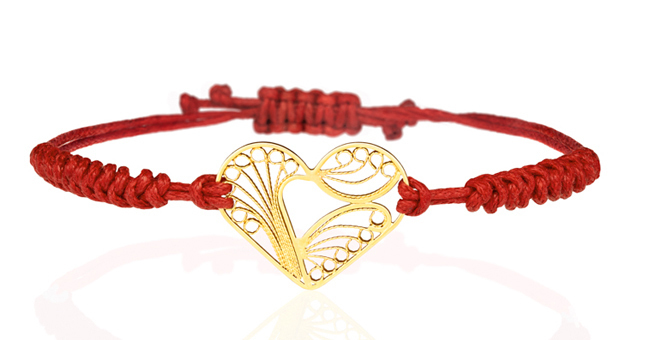 This bracelet is formed by an intricate layering of delicately formed chains made of 100% Eco- Friendly gold. Exquisitely crafted and versatile, it is the epitome of understated elegance!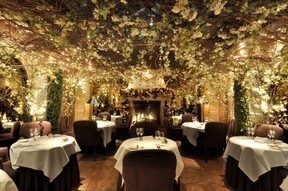 Set in the heart of Covent Garden, Clos Maggiore is the romantic restaurant everyone has been seeking for. The Tuscany style interior, candle lit glow and pretty foliage entwined around the walls and the ceiling is truly enchanting.  And of course the French cuisine will complete your night of romance!
3) Sika X Asos Strapless Dress in Blue Fan Print with Full Skirt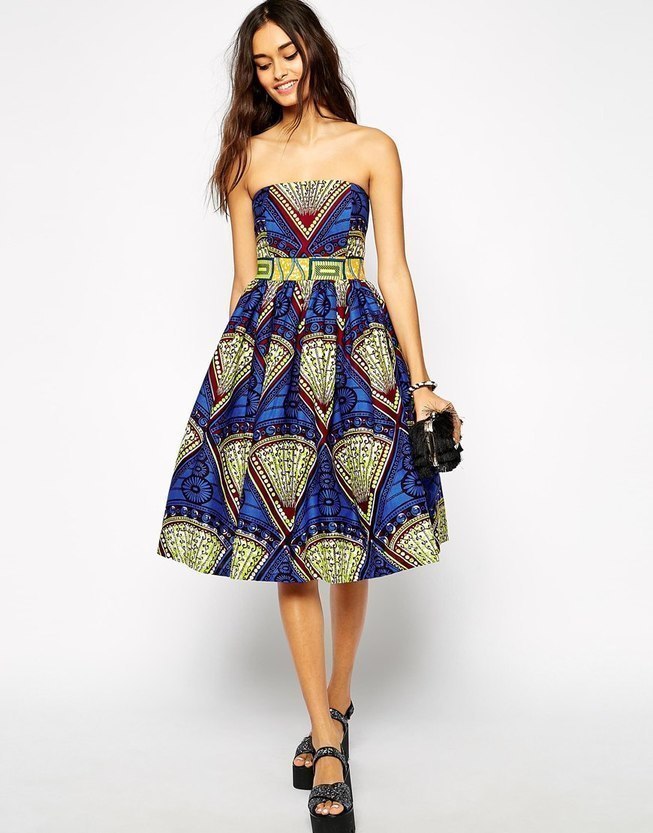 We can all agree that this dress made from the collaboration of SIKA and ASOS is truly stunning. It is hand made in Ghana using traditional skills with the fabrics sourced in local Ghanaian markets. Furthermore, a portion of the profits made are given to the development of the community.
4) Booja Booja gourmet selection truffles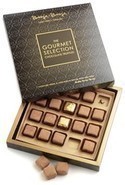 Finding the perfect box of chocolate amongst the selections in supermarkets can be quite a task!  However we have found Booja Booja, a chocolatier from Norfolk, England that makes award winning, chocolate truffles of superior quality. All their chocolate truffles are organic, vegan, dairy and gluten free.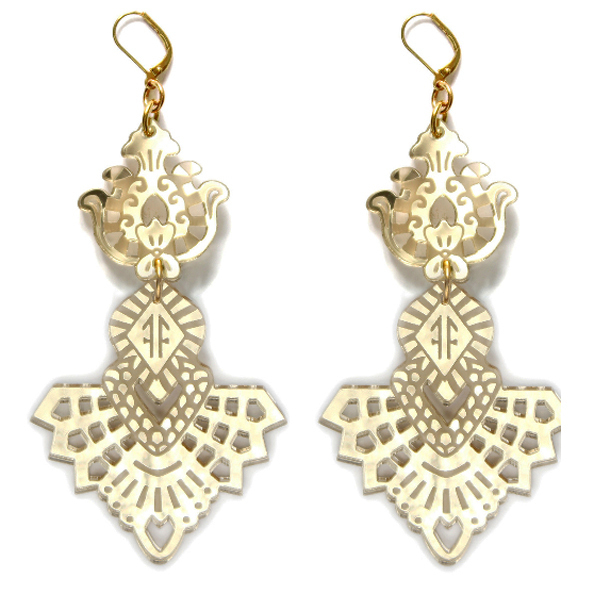 The intricate patterns on the Oversized Bodhi Earrings will glisten in the light as you dance the night away! Made by the brand Finchittida Finch, these handmade beauties will create an edgy yet sophisticated style.
6) Bradleys Bags Inez Gold & White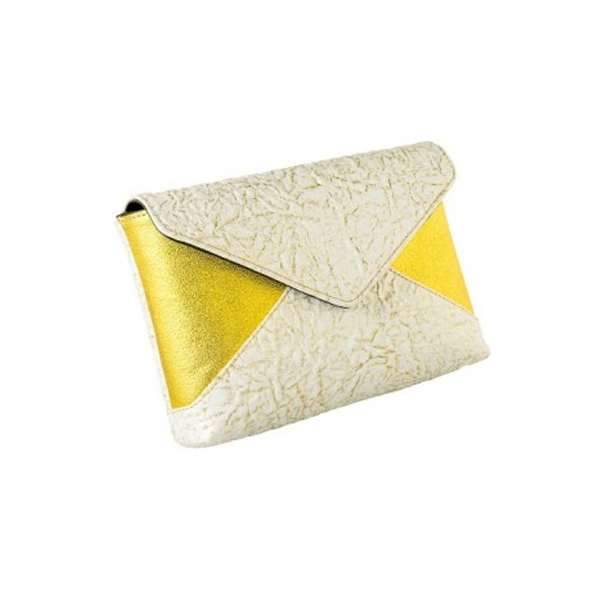 This beautifully handcrafted envelope clutch is created by artisans in Byblos. It is made of contrasting metallic gold and white calfskin to create a unique look.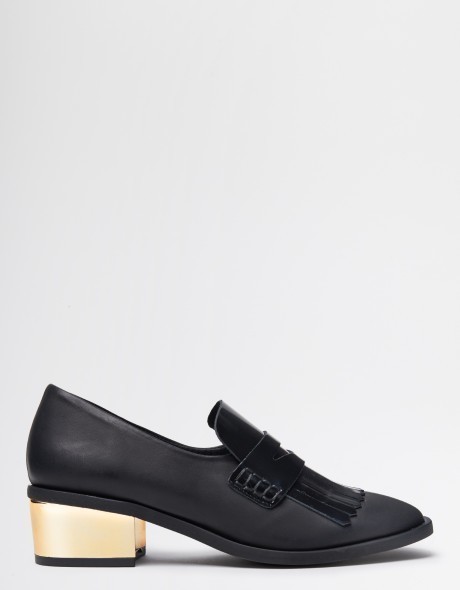 Miista is a fashion forward footwear brand based in Hackney, London. We love these shoes which would be perfect for a casual brunch date or romantic evening full surprise!
8) Sweet Cavanagh- Grey Agate Grapes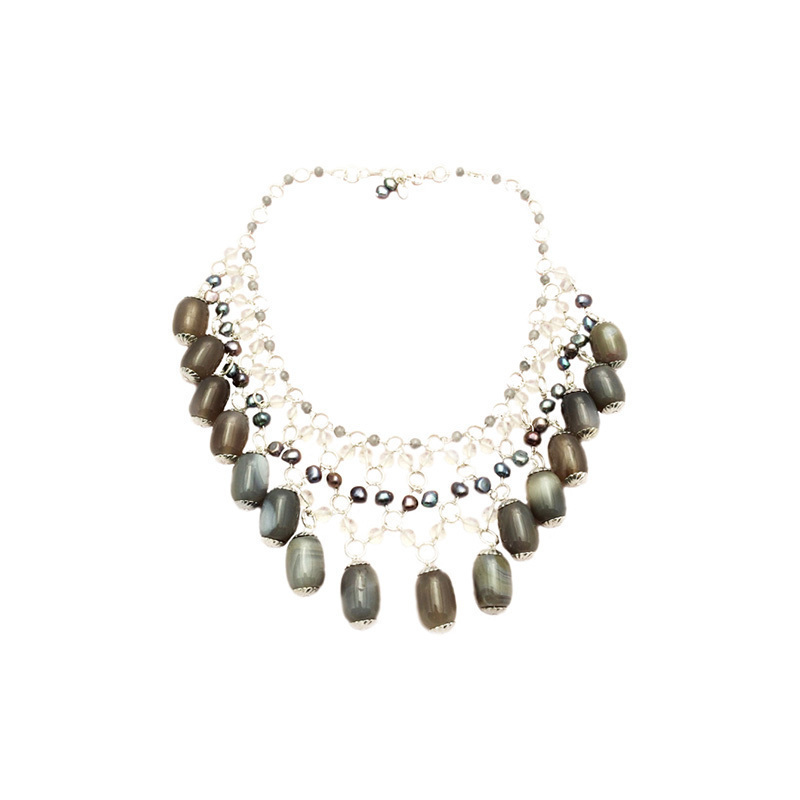 Sweet Cavanagh's Grey Agate Grapes Necklace is a bold, statement piece. It is handmade in Notting Hill London by individuals fighting anxiety and depression. This piece will liven up any outfit and complete your elegant look on your romantic date!
9) Knoydart House, Knoydart, Highlands, Scotland


Are you looking for a romantic eco hideaway for a bliss Valentines weekend?  We have found the perfect spot! Tucked away in the highlands of Scotland with the breath taking view of Loch Ness is Knoydart House.  This unspoiled location has amazing sealife and wildlife in abundance, deer, sea-eagles, pine martin, porpoise, dolphin and seals.
Tags: accessories, artisans, blog, brands, clutches, Eco Friendly, Ethical Fashion, Fair Trade, Fashion ComPassion, gifts, handbags, Socially Responsible Fashion, Sustainable Fashion, Valentines