"Nobody should die or suffer for fashion." – Orsola De Castro
This, and other inspiring comments, could be heard on Monday 19th when our founder Ayesha Mustafa joined a panel on sustainability and its future in the fashion industry. In total the panel had 6 speakers: Ayesha, Orsola de Castro (Fashion Revolution), Rose Sinclaire (Goldsmith University), Francesco Mazzarella (Loughborough Design School), Jaqueline Shaw (Africa Fashion Guide), Anna Freemantle (Edinburgh International Fashion Festival), and Laura Santamaria (Sublime Magazine).
The founders of Merge ZA and the panelists after the talk (excluding Anna Freemantle).
The event took place from 3PM to 5PM at TANK Magazine's gallery space in Soho and was organized by Merge ZA. The panelists discussed the past, present and future of the current fashion industry and answered the key question: "How to make the fashion industry more sustainable?"
The panelists all agreed that although we have come a long way over the years when it comes to sustainability and green living, we still have a long way to go – the change for better will not happen immediately, but gradually people are seeing the importance of sustainability and it is important to continue spreading the message and educate people on the matter.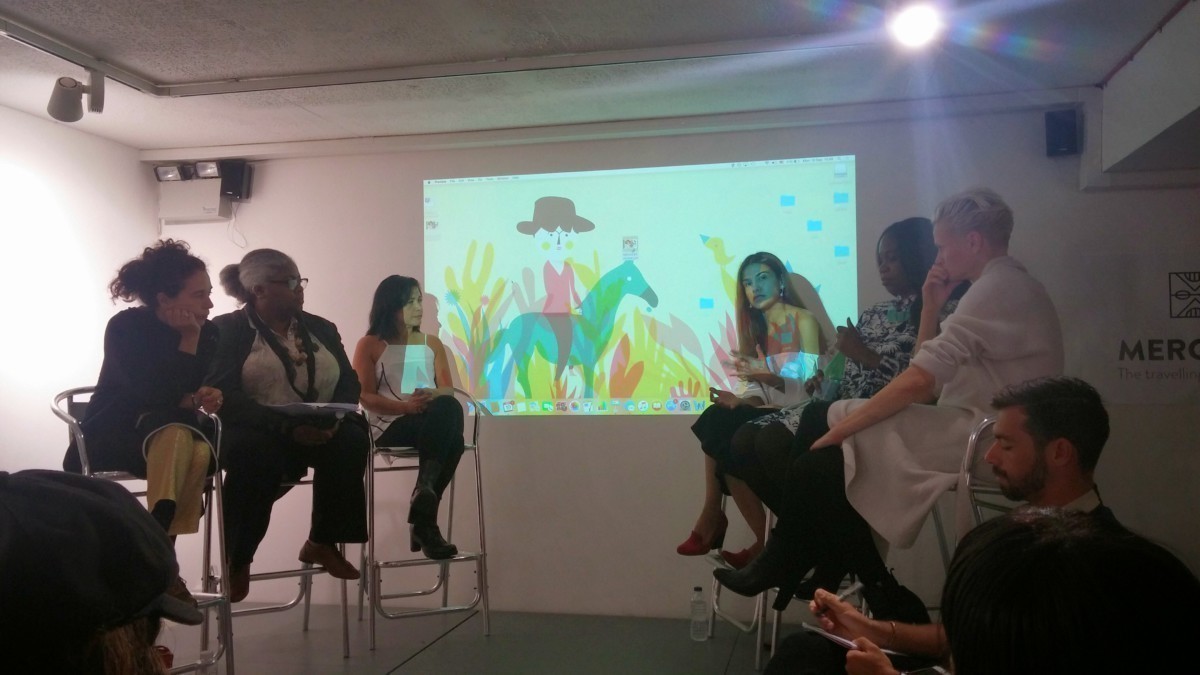 Ayesha Mustafa sharing her thoughts on the panel.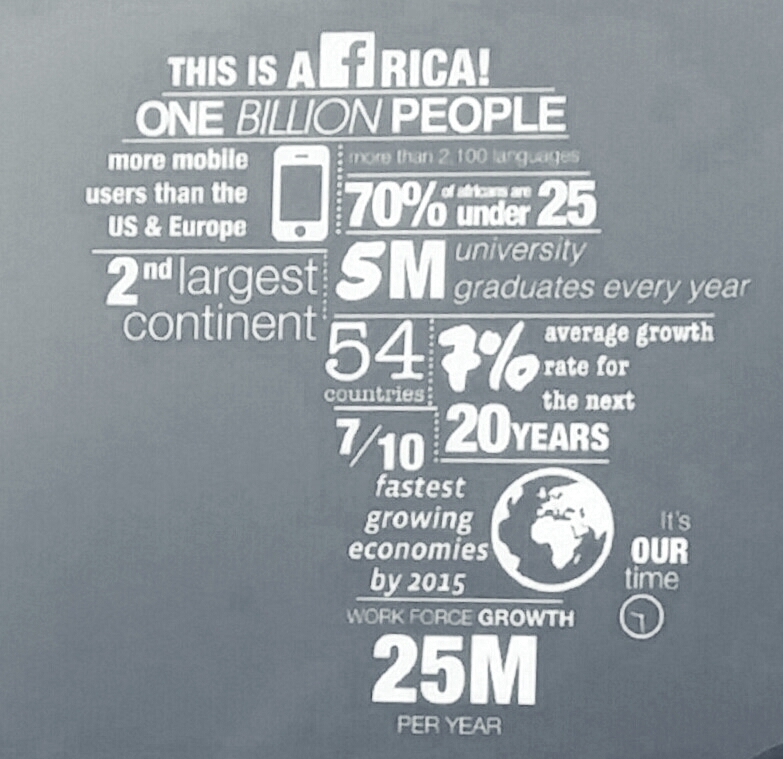 A slide from Jacqueline Shaw's presentation.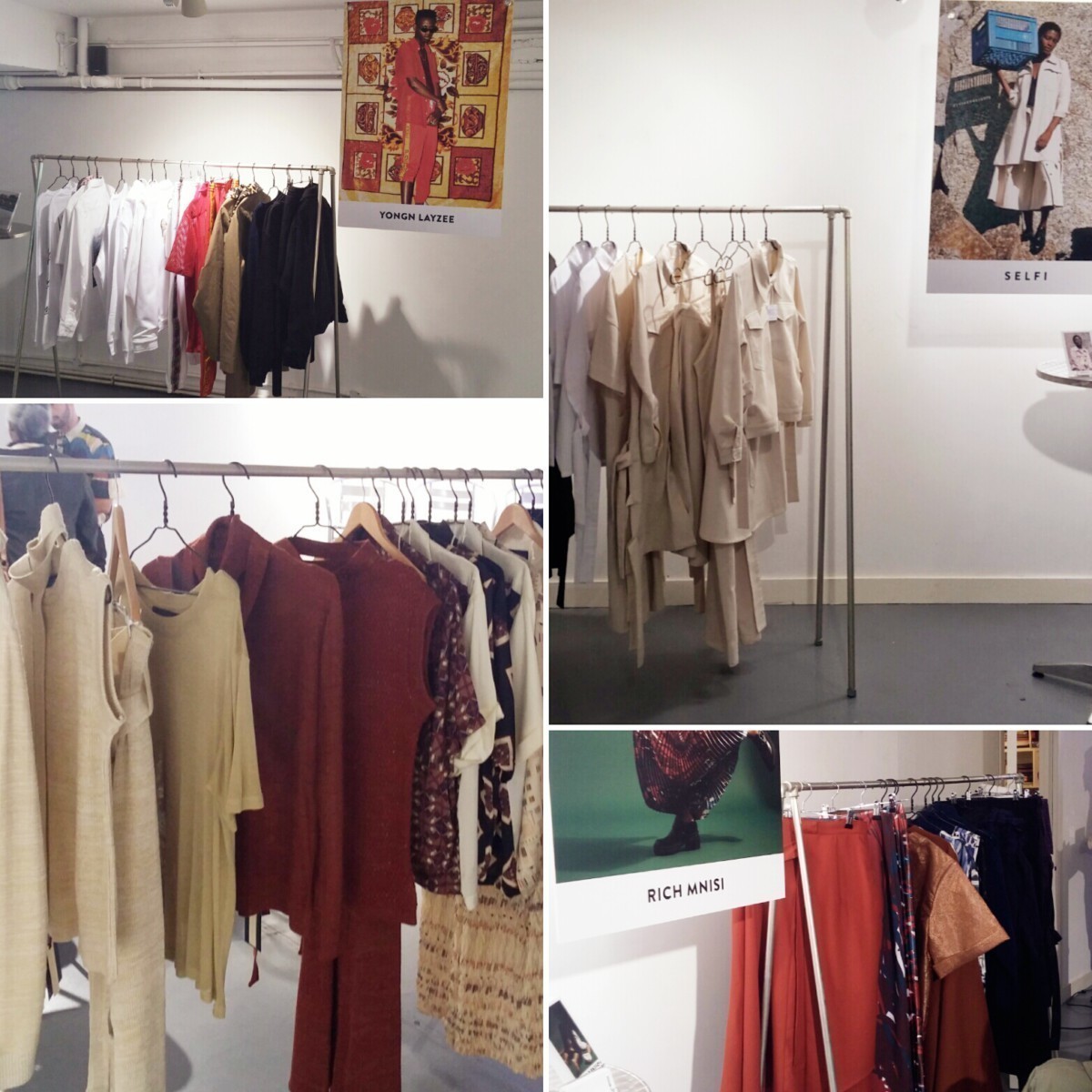 Brands that were showcased at the event.
Fashion ComPassion would like to thank the audience, the panelists as well as the organizers for the event!
All images © Fashion ComPassion.
Tags: Africa Fashion Guide, Anna Freemantle, Ayesha Mustafa, Edinburgh International Fashion Festival, ethical, Ethical Fashion, event coverage, fair fashion, Fashion ComPassion, Fashion Revolution, Francesco Mazzarella, Goldsmith University, Laura Santamaria, Loughborough Design School, merge ZA, Orsola Di Castro, panel, rose sinclaire, slow fashion, Sublime Magazine, sustainability, Sustainable Fashion