The snow has melted, the parkas have been packed away, and the sun is smiling down upon once again. Spring brings us all our favorite things: picnics, bike rides, beach days, suntans, patios, but most of all it brings us a golden opportunity. An opportunity to revamp our wardrobes!
So which ethical ensembles are we dying to bag?
Statement Stripes
A striped spring is what we're craving. The uber sliming style got its fair share of attention recently at NYFW, and can be the 'wow-factor' you've been looking to incorporate into your life's lookbook. Mara Hoffman's striped dresses in particular have caught our fancy.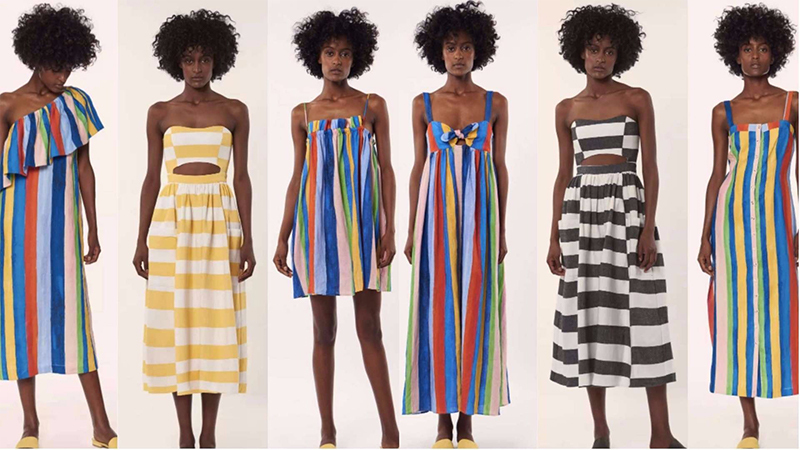 The classic white dress
Everyone has a seasonal go-to outfit. This spring, ours is the short and sweet white dress. It's hard to go wrong with this timeless classic, and it's hard to get bored – the accessory combos are endless (refer to number 4 for inspiration). I'm saving up for these ÖHLIN/D masterpieces.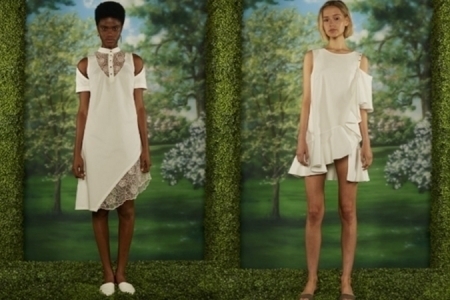 Beige and Bougie
Chilly spring nights call for chic wraps in warm tones. We trust Nicholas K with all our minimalist desires, especially after seeing these divine wraps.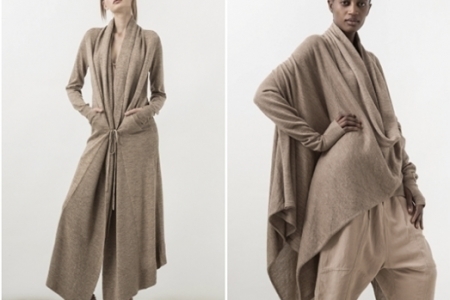 Ahhhh accessories
The make or break element of your outfit. Accessories have the potential to take your outfit to new heights – or new lows if you're not careful. We've decided to play it safe this time, and go with simple, delicate options. Lily King has got our back when it comes to feminine everyday essentials.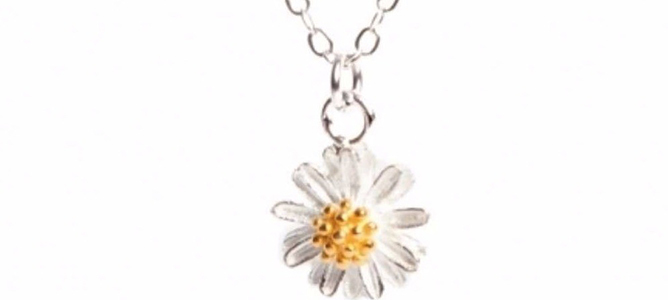 Sunny Sneakers
Sunny days make for long walks, and long walks are just painful without the right shoes. Thankfully, Stella Mccartney has us looking good and feeling good all the way down to our tippy toes.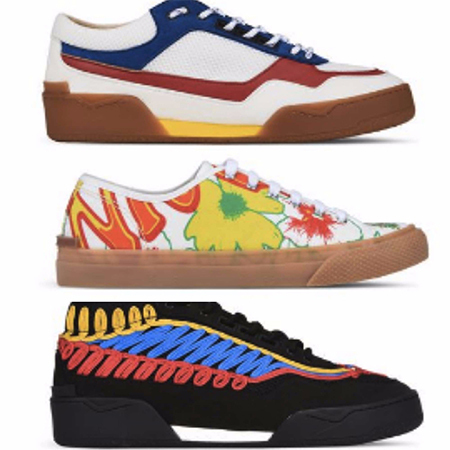 Backpack in style
The long walks mentioned above require constant hydration, healthy snacks, a just-in-case umbrella – but how ever shall we carry such sustenance? In your super cool one of a kind What Daisy Did backpack of course.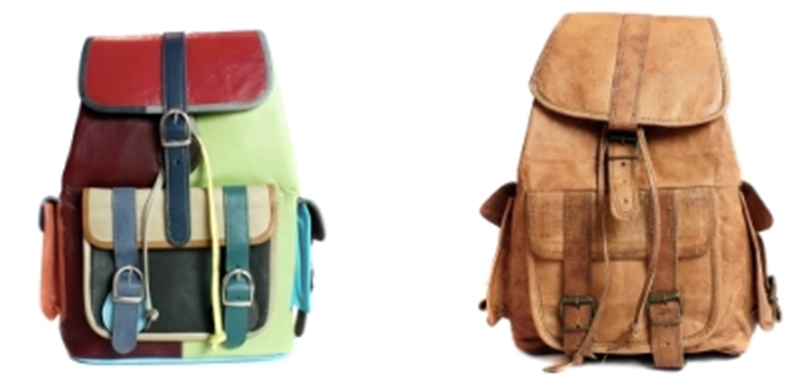 Think Pink
Pink isn't just for Barbie and a little girls anymore. Pink is making come in both subtle and shocking shades. Imagine the cool breeze caressing your back in this Monzlapur top.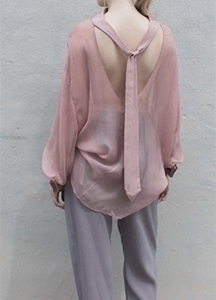 Pool Cool
We may be diving into summer territory, but hey the heat and Elle Evan's new swimwear line has got us much too excited.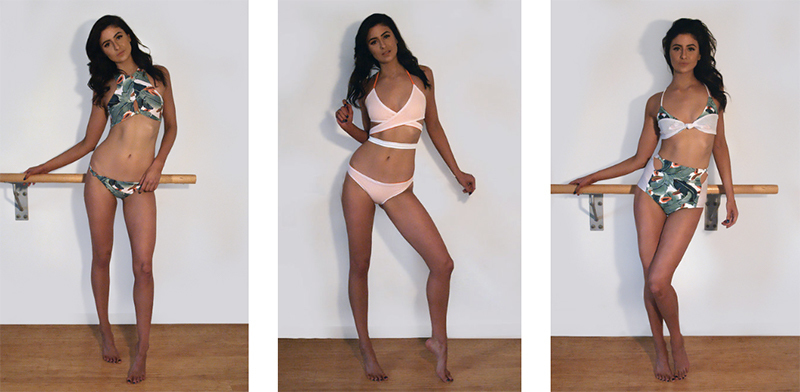 UV protection
Let's be real with our rates of pollution, the ozone is going to get thinner and thinner and UV rays will get harsher. I don't mean to lecture, but don't forget to wear your cute baseball cap – in addition to layers of industrial strength sunblock. Alternative Apparel is shielding me from the UV this season.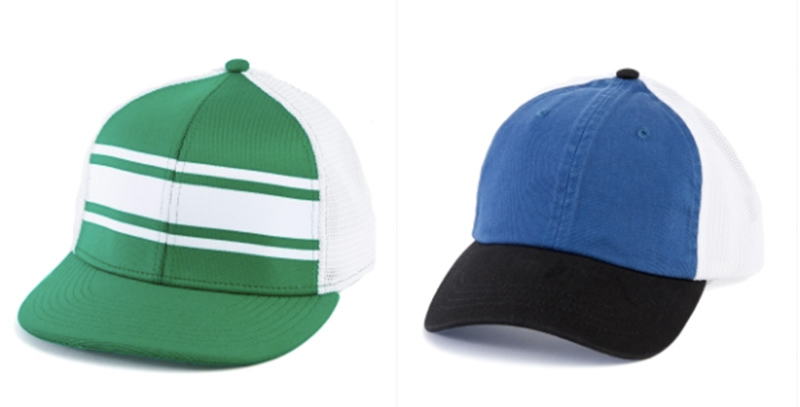 Flower Power
Let the florals bloom! With all these beautiful flowers blossoming around us, it's hard not to be inspired. Wear your nature-loving spirit loud and proud this season, after all isn't preservation of nature one of the reasons we shop sustainably to begin with? Find these breezy ensembles at ASOS Eco Edit.
Tags: conscious consumption, Ethical Fashion, s/s 2017, Spring, Summer, Sustainable Fashion, trends