Holiday season is in full swing! These accessories will complete your look, make great gifts, and all have the satisfaction of fulfilling a philanthropic endeavor!
1) Sujuu Sunset Mountain Silk Scarf
Originating in Kyrgyzstan, Sujuu scarves are hand woven and hand dyed from 100% natural materials. They are made by local artisans who proliferate traditional crafting techniques and maintain a fair trade system to manage the cost of the products. This scarf is made from silk and felt, derived from merino wool, which has an incredibly soft hand-feel and will you warm through the season!
2) Amalena Chain of Love Bracelet 
Specializing in handcrafted pieces from Colombia, Amalena is the first brand to use 18-karat Eco-Gold, made from sustainable extraction techniques. Each gold heart is linked to next to represent the unbreakable bond of love and is tied together with a natural silk cord to make an adjustable bracelet.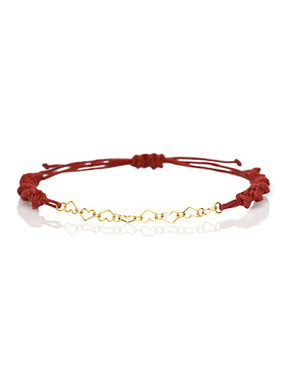 3) Palestyle Big O Bag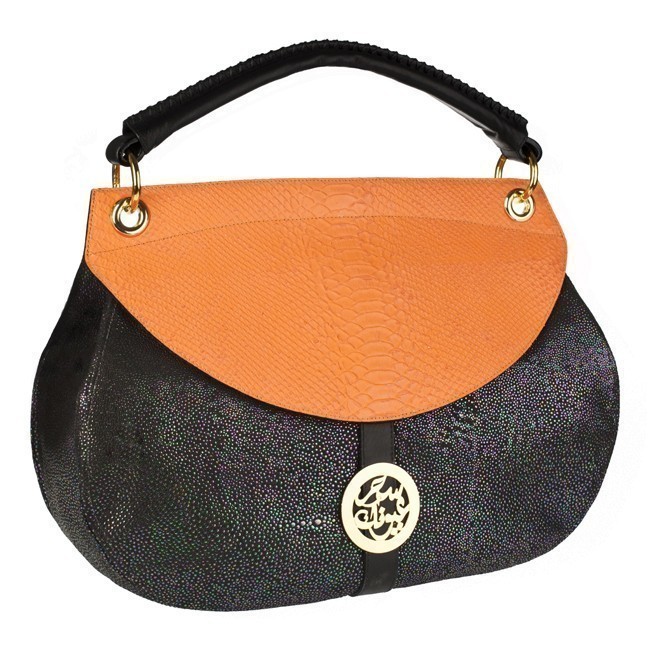 Palestyle was established in Dubai but it's products are made in Lebanon from genuine leather and carry their statement emblem of Arabic calligraphy. This bag is big enough to carry you from day to night and is complete with a magnetic closure that translates to "magic of your eyes". The anaconda orange flap over the caviar skin creates a beautiful contrast that matches any outfit!
4) Edge of Ember Alysse Gold Ring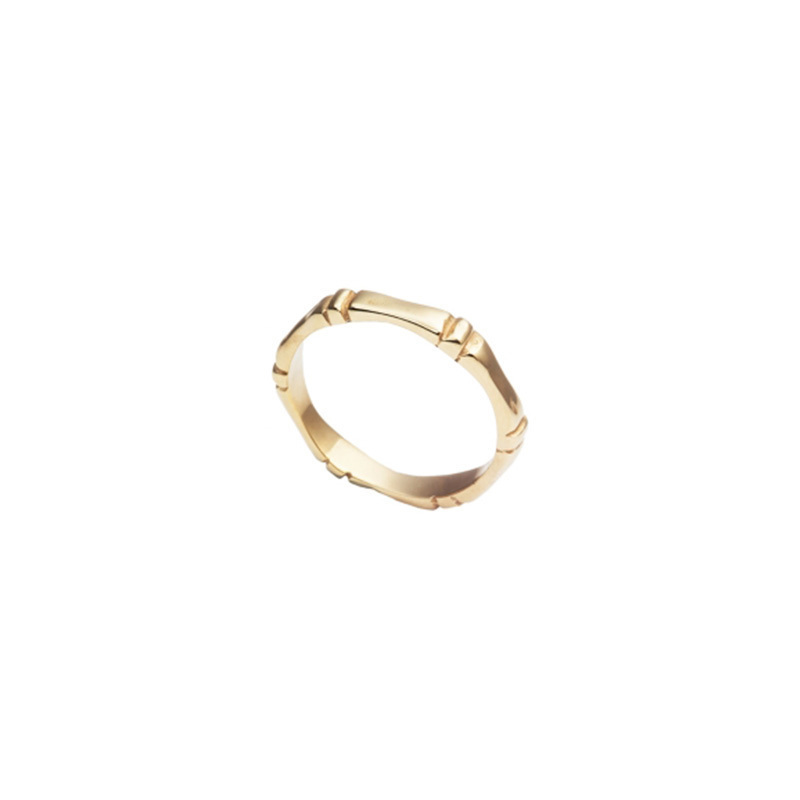 This engraved ring is made with 18-karat gold plated brass and is handcrafted in Bali, Indonesia. Edge of Ember supports local artisans in Cambodia and Indonesia and ensures that all workers receive fair wages and their products are ethically traded. Their ambition is to address issues of human trafficking through charity.
5) The Root Collective Grey Infinity Scarf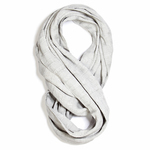 The Root Collective works with artisans in Kenya, Peru and Guatemala to create minimalist pieces that are driven by a need for social change. The scarves are handmade in Guatemala using 100% cotton and address the huge issue of gang violence by creating a fair wage environment for their workers. Implementing the traditional method used for the back strap looms of Mayan women in the rural highlands, each scarf takes 15 hours to weave!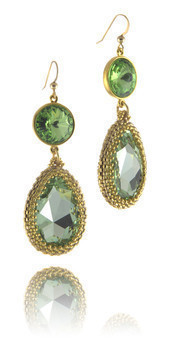 Individually handcrafted by vulnerable women in Cambodia, Senhoa jewelry is an emblem of the company's policies of fair wages, education and healthcare. These earrings are made from 24-karat gold plated seed beads, Swarovski stone elements, and 14-karat gold fill ear wires. All profit made from them goes directly into sustaining the program in Cambodia.
7) Mayamiko Ida Clutch in Geo Print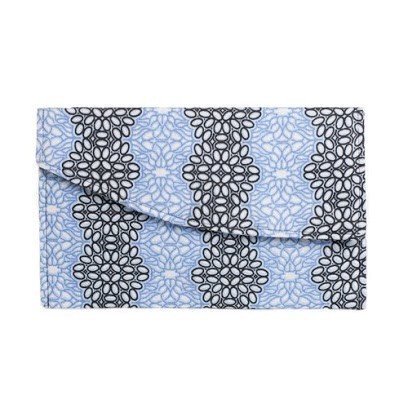 Made in Malawi from a fusion of traditional techniques and modern design, Mayamiko produces luxury ethical goods. This clutch is made from 100% cotton and has a discrete magnetic closure. The bold print will add a pop of color to any look and keep you on trend through the winter!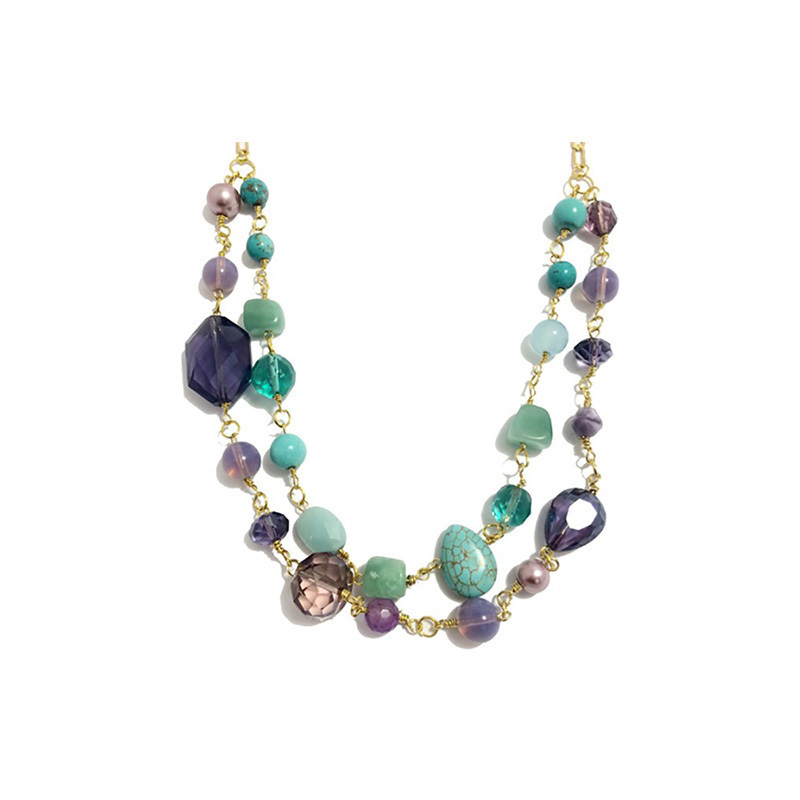 This necklace, a combination of semi-precious stones and crystal beads, is made in London by the founder of Sweet Cavanagh, Florence. The gold filled wire, turquoise and amethyst crystals, and wire wrapped beads come together in these two chains to create a statement piece with various tones. The artisans that create this jewelry are empowered by their craft in their road to recovery from eating disorders and addictions.
9) Sahel Design Tassel Tote Collection Beige With Red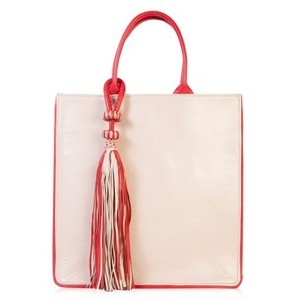 A combined effort of Fashion ComPassion and Sahel Design, this tassel uses traditional methods of weaving Fulani horse reins and it put together by a family in Burkina Faso that has been practicing this method for years. The leather and cotton lining make this both sturdy and functional.
10) The Spotted Quoll Yellow Moon Voile Scarf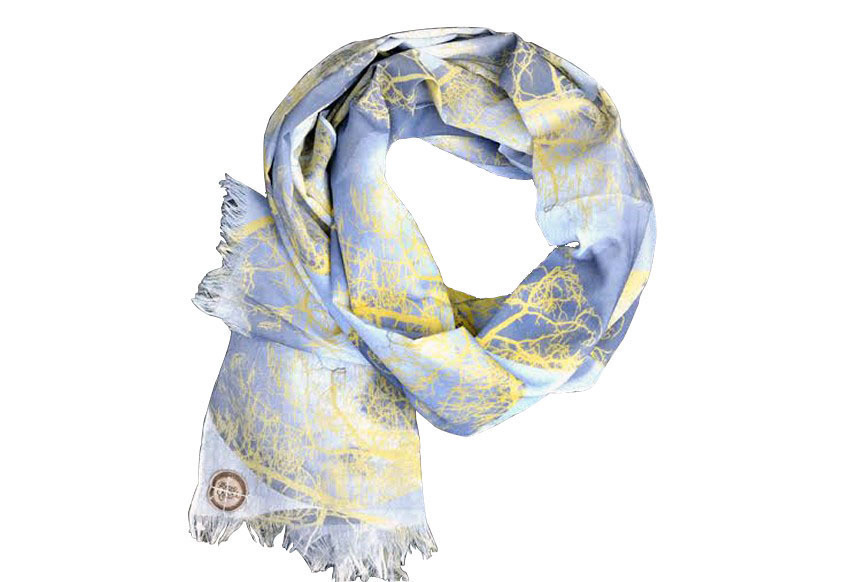 Handmade in Tasmania using eco-friendly techniques and natural materials, these scarves preserve wilderness and promote sustainable production. The print is created using water-based pigment and placed on natural voile cotton to create this long scarf that can be worn in a variety of ways! The "yellow moon" design is a mix of mustard and greys and is inspired from a full moon seen through a thicket of trees.
Tags: accessories, amalena, artisans, edge of ember, Ethical campaigns, ethical fashion boutique london, Fair Trade, Fashion ComPassion, Mayamiko, online shopping, palestyle, Sahel Design, senhoa, sujuu, Sustainable Brands, sustainable fashion london, sweet cavanagh, the root collective, the spotted quoll