My blog is:

Called Back of the Wardrobe(www.backofthewardrobe.com)

Back of the Wardrobe reports indirectly on my job and antics as a stylist in London.
My styling ethic revolves around sustainable style, clothing reuse and making more of what you already have in your wardrobe – 'Old clothes and New Ways of wearing them'. The blog is a mixture of personal styling pointers, thrift, charity, vintage shopping, ethical and sustainable brands and London fashion events stories.
It's all about teaming items that you would never normally put together yourself. And there is a theme around ethical fashion via clothing reuse that runs through the blog. I try to raise awareness around the idea that by extending the active life of our clothing by just three months we could all reduce our water, carbon and waste impacts by up to 10% as well as encourage ourselves to think more intelligently about the way we experience fashion.
Sustainable fashion is important to me because:
Thoughtful, feel good fashion choices are at the heart of what I do as a personal stylist. Sustainability in fashion is something I am wholeheartedly behind, so when I developed my styling concept I wanted to ensure that I could teach people how to better use what they already have, both in terms of their existing wardrobe, their body shape and the way they express their personality. And to me, thoughtful fashion doesn't mean you should never ever buy anything new. That's unrealistic. It just means making sure that every now and again you try to use the skills I aim to share to look at your existing clothes with fresh eyes, to see what fun new outfit you can whip up by putting things together differently…And if there are additions to be made to your wardrobe I'll be on hand to suggest some fabulous pieces from ethical and sustainable brands.
My personal style is:
I'm a bit of a chameleon. I like to mix and match and change things up all the time. I think there is an outfit for every occasion and like to live that philosophy. I'd describe my style as a happy go lucky mix of genres. You might for example find afro-centric chic, some heritage and a little bit of rock mixed into one look. For me, it's all about expressing how I feel or achieving what I want to convey for any given situation. Rather embarrassingly, the friends I live with will tell you that I often ask them – 'so what's this outfit saying to you?'
Here's a picture of me at #InsideOut for Fashion Revolution Day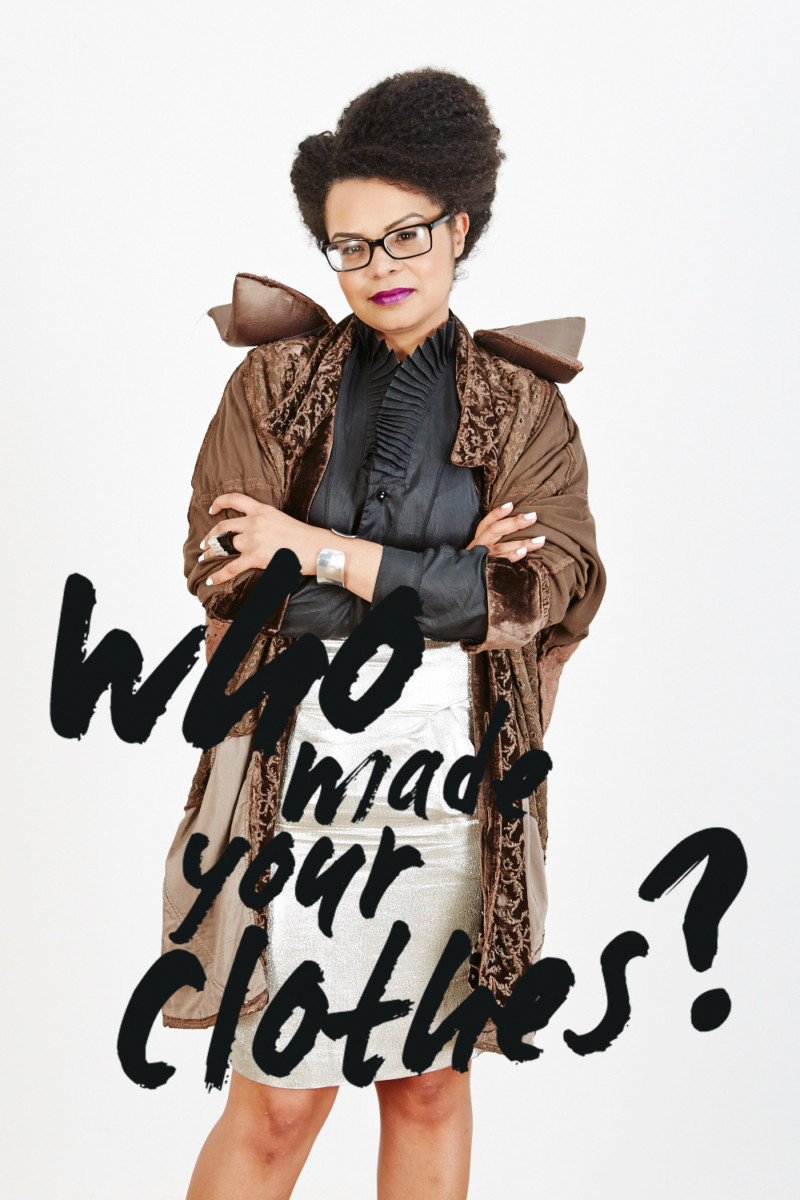 Some of my favourite sustainable brands are:
Emma Ware , Olwen Bourke , Michelle Lowe Holder  , Luva Huva  & Auria London
My advice for buying ethical and sustainable products:
1) Start searching, reading up and looking for sustainable and ethical products you genuinely love.  If you adore them, you'll show them off and that will automatically make you part of the positive movement as more and more people ask you where you got your threads and what it's all about.
2) Don't assume it doesn't exist. Use this new breed of online retail site with a conscience (Gather and See, From a confined Space, Brothers We Stand and of course Fashion Compassion) as a platform to search for sustainable Brands that feel fresh modern and relevant. Some of these sites provide really interesting in-depth info on where and how garments are made.
3) Get back to the charity shop – whatever people are saying, I can promise you you WILL find some gems there. Trust me I know because I challenge myself to recreate LFW looks from charity shop clothes once a year – live as they come out on the catwalk!
4) Know what's in your wardrobe and appreciate your clothes, that way  – you're always being creative with what you've already got and purchasing to add to your wardrobe where really needed. Plus, you'll have more to spend on a long lasting sustainable piece that you can love for longer
Platforms like Fashion ComPassion are important because:
They are the future – helping make it easier for us to buy great fashion with ease of conscience. And because transparency within fashion is not a matter of course, sites like Fashion Compassion lead the way for others to follow.

My top 3 Fashion ComPassion picks:
1) Ana clutch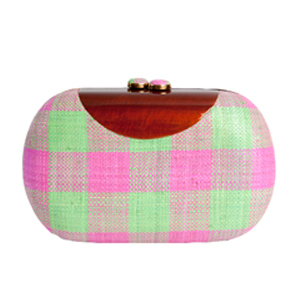 2) Miss Kuku cross body bag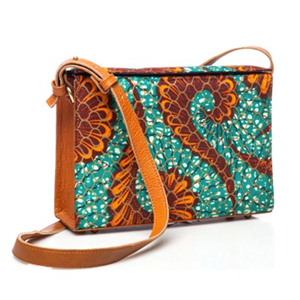 3) Abury Blue and white ipad case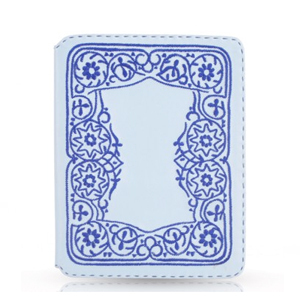 Tags: Auria LondonFashion ComPassion, backofthewardrobe, Emma Slade, Emma Ware, ethical, fashion, Fashion Revolution Day, Inside Out, Luva Huva, michelle lowe holder, Olwen Bourke, Stylist, sustainably