Last month saw the launch of 'Chime For Change', Gucci's newest global campaign for female empowerment. Co-founded and led by a trio of strong spokeswomen – Gucci's creative director Frida Giannini, singer Beyoncé Knowles and actress Salma Hayek Pinault, this initiative aims to raise awareness and funds for girls' and women's empowerment around the world. They are joined by an advisory board of subject matter experts, advocates and global leaders, including former Prime Minister Gordon Brown and his wife Sarah, Jada Pinkett Smith, Julia Roberts, Meryl Streep and Archbishop Desmond Tutu.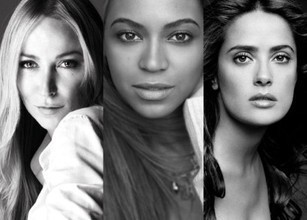 According to the campaign's website, Chime For Change hopes 'to convene, unite and strengthen voices speaking out for girls and women around the world and will focus on three key pillars: Education, Health and Justice'. In conjunction with its online crowd-sourcing partner, Catapult, the Chime For Change movement aims to encourage people from all walks of life to support girls' and womens' projects in a personalized, individual way. Catapult enables citizen philanthropy and is the first crowd-funding platform dedicated to advancing the lives of girls and women, connecting members of the Chime For Change community directly to like-minded projects worldwide so they can focus on aiding the causes that matter most to them. So far, the Chime For Change movement represents over 50 organizations in 38 countries. The campaign comes at a pivotal moment for women and girls globally as the world's attention is drawn to headlines of violence against women in all corners of the world, including India, Ireland, South Africa and the United States of America.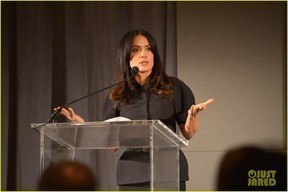 The initiative was launched by Hayek Pinault at the TEDxWomen luncheon in Feb, presenting a short film telling the story of Nigerian democracy activist Hasfat Abiola. The first of ten further Chime for Change short films was also screened at the launch. Co-founder and Gucci creative director Frida Giannini said  "We have reached a significant moment in the history of girls' and women's empowerment and now is the time for change. I think it is essential for girls and women to see and celebrate what is possible. I hope that through Chime we can help the voices calling for change to become so loud that they cannot be ignored."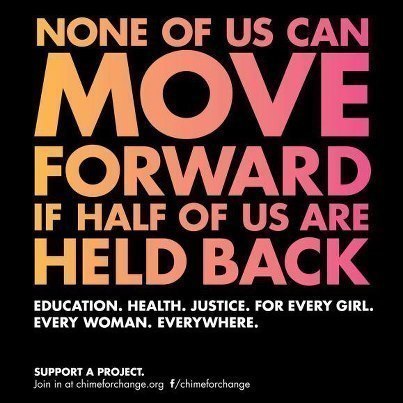 This is not the first time Gucci has been engaged in women's issues. The company has a strong relationship with the children's charity UNICEF, which has included support for girls' education, and has founded two women's film awards; the Gucci Award for Women in Cinema with the Venice Film Festival and the Spotlighting women Documentary Award with the Tribeca Film Institute. Moreover, Gucci actively supports the Kering Foundation for Women's Dignity and Rights.
If you would like to know more about the Chime For Change movement and how you can involved, check out the Chime For Change website!
Tags: Beyoncé Knowles, campaign, change, Chime For Change, citizen philanthropy, crowd funding, Dignity, education, Female empowerment, Frida Giannini, Global Campaign, Gucci, Hasfat Abiola, health, initiative, justice, Kering Foundation for Women's Dignity and Rights, movement, Projects, Salma Hayek Pinault, TED2013, TEDxWomen luncheon, Tribeca Film Institute, UNICEF, Venice Film Festival, Women Empowerment, women's film awards