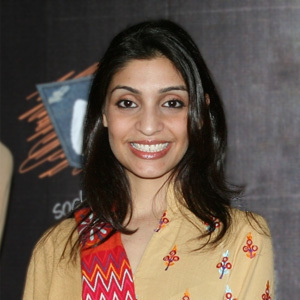 Sara Taher Khan
"As organization's worldwide turn towards more sustainable models, The Fashion Industry is following suit and evolving. Fashion Compassion is one such brand that takes into consideration the social and economical impact of each product it represents. It allows responsible, sustainable, ethical products a platform to showcase themselves and avail themselves to interested clientele. It is a brilliant initiative led by a passionate young lady, looking to bring positive change in the industry."
Sara Taher Khan is currently working as the CEO of Radio1 FM 91 in Pakistan- a youth based radio station broadcasting in Karachi, Lahore, Islamabad and Gawadar. She studied film at The Rhode Island School of Design and worked in advertising and production before switching to Radio.
She joined Radio 1 FM 91 as the programming  manager in 2004 and took over as CEO two years later at age 26, becoming one of the youngest female CEOs in the industry at that time. She is on the board of directors for the Interflow Group; a resident director for TVONE Global USA and a board member at Designcentre.com.pk, a web resource for architects and home owners. Sara is a founding member at The Citizens Archive of Pakistan (CAP) a non-profit organization dedicated to Cultural and Historic Preservation and Educational Outreach. She is also on the board for an education focused start up called Parho Likho.
Sara has a keen interest in music and has previously managed BMN records, which was responsible for releasing and promoting international and local talent. Sara has always been a keen supporter of Fashion ComPassion and was involved in its launch in Pakistan.