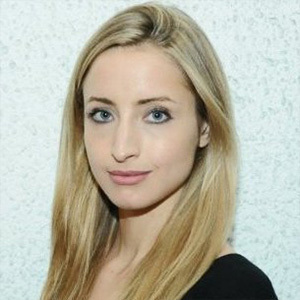 Elizabeth Maleki Raee
"Women make up 80% of the global garment industry, so supporting their work is a fantastic way to increase women's social and economic inclusion and impact society in a positive way"
Elizabeth Maleki Raee is ethical supply chain specialist qualified in SA 8000 social auditing. She is the Head of Ethical Programmes at Supply-LINK where she helps retailers from Australia, Europe, the UK and United States develop metrics to track, manage and analyse sustainability KPIs.
She is also an active member of SPINNA, the Women's International Textile Alliance, which connects women artisans around the world with fashion designers and offers networking and professional development to women in the apparel and interiors sector. Elizabeth has previously worked in Microfinance in New York and Morocco.
Elizabeth studied International Politics, Economics and History at Sciences Po in Paris and completed her undergraduate degree at Mount Holyoke College in Massachusetts. She has since completed her MBA in London where she focused her research on Sustainable Textile Production in Asia.