Sustainability and being green is really important, lately the world is becoming more conscious and aware of the issues in our current wasteful lifestyle. Sustainability, ethical and being green are buzzwords that are appearing more in newspapers, magazines and in our daily life.
We are also seeing a lot of celebrities being perfect examples on to lead a sustainable lifestyle and the importance of being an ethically and socially aware consumer. Some examples include Jessica Alba co-founding the Honest Company an eco brand. Also Emma Watson who designed an eco capsule collection alongside Italian designer Alberta Ferretti named "Pure Threads". The totally "dope" musician Will.i.am made a partnership with Coca-Cola for his Ekocycle brand inspiring brands such as New Era, MCM and Adidas to use recycled materials. The ever so talented Anne Hathaway lives a vegan lifestyle, even on the set of Les Miserables she made sure that all of her characters shoes were vegan-friendly, she also made a eco statement by having a green wedding. Iconic actor Brad Pitt established the Make It Right Foundation, building 150 green homes after the devastation that Hurricane Katrina caused.
At Fashion ComPassion we are advocates of sustainability, conscious consumerism and transparency in our supply chains. We want to make it easier for our readers and consumers to incorporate these elements in their everyday lives. In this feature we have compiled a list of Apps to help you live a more wholesome life.
1) iViro
iViro helps users create more sustainable homes and living spaces. Perform a customised energy analysis to receive a detailed overview of your home's heat, cooling, electricity, water and appliance energy consumption patterns with annual cost and CO2 emission estimates. Additional features provide ideas on energy-saving alternatives and strategies to ensure your home is energy-efficient and cost-efficient while reducing its environmental impact.
Get it here.
2) GoodGuide
"The GoodGuide" is a app which enables customers to make informed decisions by revealing the health, environmental and social impacts of products and brands they're buying on a regular basis. The app retrieves health, environmental and social performance ratings for over 120,000 products including food, toys and detergents. The app also includes a barcode scanner, making it incredibly easy to retrieve information and product ratings whilst you shop. Available as a free iPhone and Android app.
Get it here .
3) Recyclebank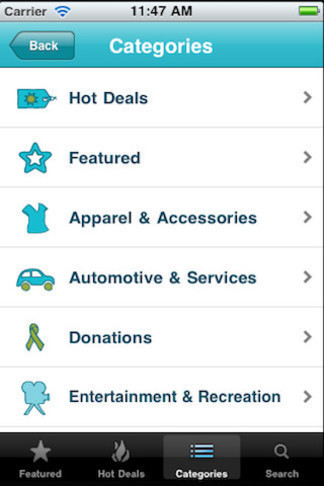 Recyclebank rewards its members for making eco-friendly choices, providing points for daily activities such as recycling, water usage, energy efficiency, and purchasing green products. Members can view their points balance, report recycling activity to earn points and order rewards with its app.
Get it here.
4) Social Impact
"Social Impact" is an award winning app which uses your mobile device's GPS feature to find local socially responsible enterprises – including restaurants, coffee shops, and craft stores. This 'map app' also includes useful information about the retailers' products, their social impact and their location and opening times. Simple and easy to use, "Social Impact" aims to expand the market for socially-minded enterprises by making it easier for customers to find them. Currently available as a website and as a free iPhone app. Android version coming soon.
Get it here.
5) iRecycle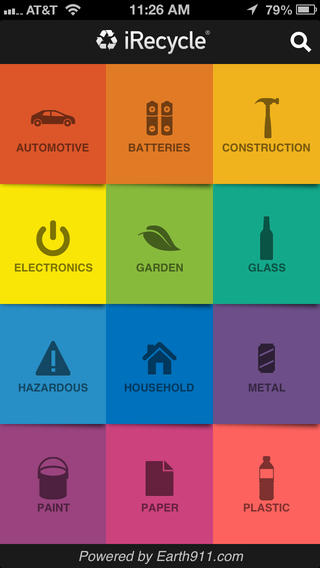 "iRecycle" is a app which allows users to find their local, convenient recycling opportunities. Using a colourful and easy to use interface, the app provides access to more than 1.5 million ways to recycle over 350 materials all at a touch of a button. Moreover, "iRecycle" provides vital information for each recycling spot, including a checklist of all other materials accepted. The app also provides its users with the latest in green news and ideas and various social media options. Available as a free iPhone and Android app.
Get it here.
News
6) Treehugger
The best way to lead a sustainable life while encouraging others to do the same is through arming yourself with information. That includes the latest news on the topic, which is so often ignored by the mainstream media. But no more… get your stories on sustainability and environmentalism from the news source people have dubbed as "having balls." They have reviews, the latest breaking news, podcasts, opinion pieces, and more.
Get it here.
7) Eco News
Keep up to date with the latest news related to the environment, so if you dont have time to do research on which companies are eco or the latest eco technology this app is perfect for you.
Get it here.
Nature
8) iGrow it
This application tells you what vegetables you may plant, essential information about how and when to grow vegetables, offers a photographic vegetable selector, and detailed growing instructions so beginners can have their own healthy vegetable garden without any problems. It is the easiest way to start your garden, right away.
Get it here.
Food
9) Instead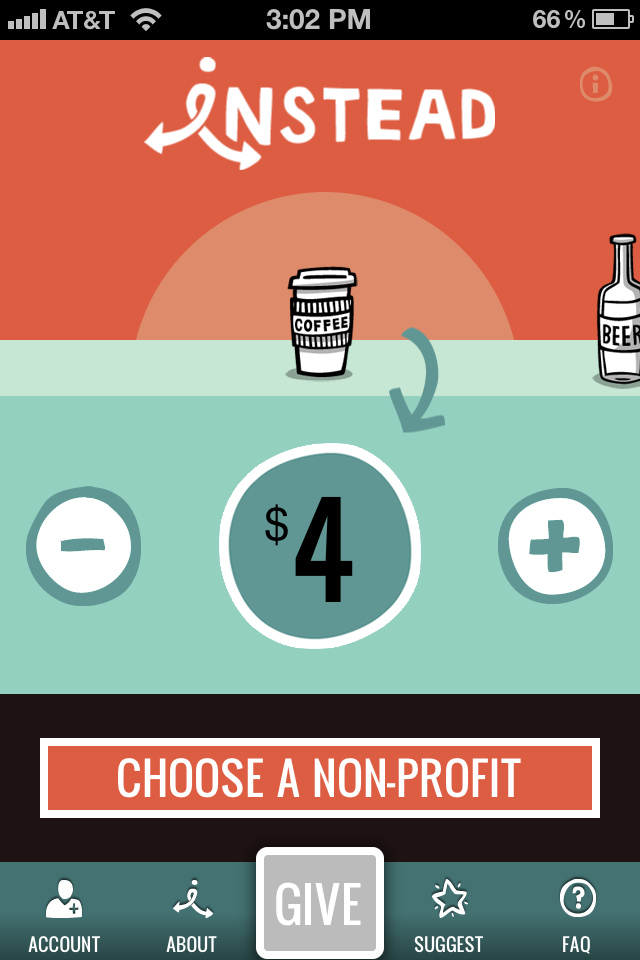 "Instead" is a app which encourages consumers to substitute everyday purchases, like buying a coffee or getting a takeaway, with micro-donations to charitable causes. "Instead" also keeps a log of every donation you make, showing you all the charities which have benefited from your contribution. With its simple and well-designed layout and a large choice of charities to choose from, this app reminds us that even the smallest donation can make a real difference. Available as a free iPhone app. Android version coming soon.
Get it here.
Game
10) Eco Challenge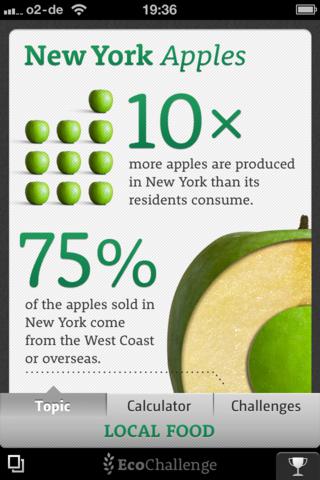 EcoChallenge is a fun method to reduce your impact on the environment.
Participate in challenges with your friends and lead a more sustainable life. Topic by topic you learn how to take the first steps towards a bit more sustainability in your life.
Get it here.
Let us know if this article was useful for you, and if you have anymore suggestions of Apps we can add then email us on news@fashioncompassion.co.uk .
Tags: apps, eco, Eco Challenge, Eco News, ethical, Ethical Fashion, GoodGuide, iGrow it, Instead, iphone, irecycle, iViro, lifestyle, Recyclebank, smartphone, social impact, Sustainable, technology, Treehugger