Welcome to our very first FC Edit's 'The List'! Each month, we will be featuring some of our favourite items from the ethical and sustainable world! With spring just creeping around the corner, we thought what better way to off this new feature with a bright and light colours theme! Let's chase those winter blues away!
Stella McCartney Edwige Coat
Stella McCartney Edwige Coat
Snake jacquard coat in rose tone.
Slim silhouette with fitted waist.
Abo London Caspian Sea Scarf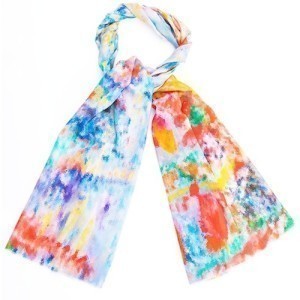 Silk blue, red and orange wool scarf.
Dive into the 'Caspian Sea' with this beautiful long scarf.
Can be worn in casual way hanging around the shoulders.
Exclusively and ethically manufactured in the UK.
Maiyet Butterfly Outline Bracelet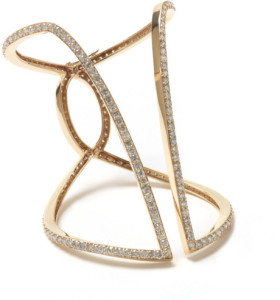 18K yellow gold and diamond butterfly outline bracelet.
Full cut champagne diamonds.
Hand Crafted in Jaipur, India.
Eden Diodati – Omega Dress (Flame)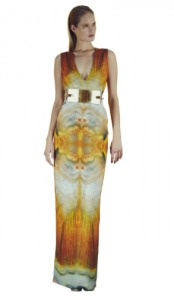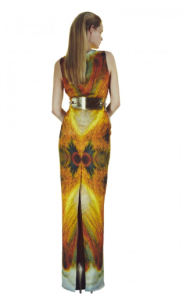 Flame printed Omega Dress.
Dynamic, strong and feminine. A great evening dress to make that statement!
100% silk.
Fushi Hydrating Lip Balm
This minty balm gives a tingle that feels great on dry and chapped lips. With long lasting effects to soften rough and chapped lips with the tingle.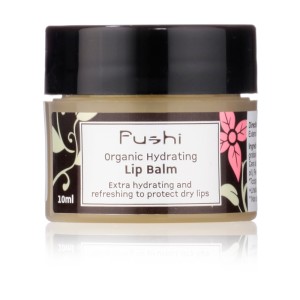 Avocado, peppermint and Geranium oils to protect hydrate and nourish the lips.
The Avocado is one of the most moisturising oils. Peppermint and Geranium are healing and soothing to dry lips.
Fashion ComPassion's EMI & EVE Malia Silver Clutch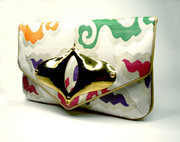 Envelope clutch handcrafted by women artisans in China, made with limited edition duchess material
Features a hand crafted recycled brass clasp made out of bullets.
Vivienne Westwood for Melissa Purple Bow Lady Dragon Heeled Sandals

Mid-height heel, peep toe design
Eco-friendly
Press stud fastening
Komodo Fair Trade bizz blouse natural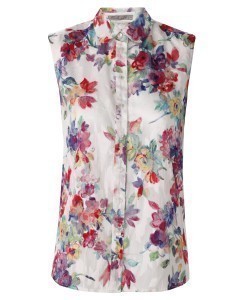 Gorgeous sleeveless shirt blouse
This season's brilliant floral print by fair trade label Komodo.
Endless styling possibilities; team with skinny bamboo jeans by Monkee Genes or a black pencil skirt for a chic work look.
 Fair + True Fair Trade African Print Pencil Skirt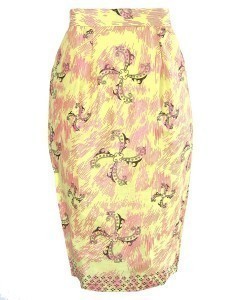 African bold printed pencil skirt
African and mirror print trends this season
Team with a slouchy tee or vest top and heels for a girly spring style.
Ruby Rocks fairly made by Eastern Peacock print trousers
We can't get enough of these bold prints! Pair this bold print with subtle tones of whites, teals and browns.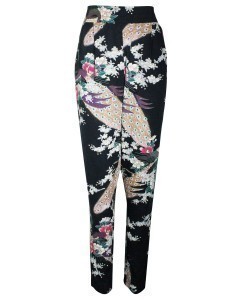 Available in peacock print, in a biker jacket and a top.
Pair these up with a simple plain white top and a cropped jacket.
What do you think? Which item from this month's FC List caught your eye?
Tags: ethical, Fair Trade, Fashion ComPassion, Sustainable, world