London Fashion Week is just around the corner and we at Fashion ComPassion, are all geared up to witness another year of breathtaking fashion. With new and emerging talent on the block to some huge names in the fashion industry, we bring to you an exciting list of catwalk shows for the season.
THE FASHION NEWBIES 
Fashion Scout every season, comes up with fresh and talented young designers and brands from across the globe. For this season, Fashion Scout's 'Ones To Watch' will take place on September 15, 2017.  List of names include:
Ji Won Choi
The designer focuses on Investigating social issues in an exciting way. Sustainability is a key driving force in the brand, seeking to break the stigma of traditional sustainable fashion. Winner of Kering Empowering Imagination Award.
Neo Designs
The brand is trying to connect the traditions of many different nations with some futuristic ideas so as to rebuild it in a new way. Winner of National Fashion Competition.
Starsica
The brand implies the concept of modern elegance through exploring an experimental approach. "Everyday wear luxury with anxiety of modern society".
OTHER HIGHLIGHTS
September 15
A new initiative between The Dubai Design and Fashion Council, FAD Institute of Luxury Fashion & Style Dubai and Fashion Scout will take place in the evening. Collection of designer Amira Haroon will be showed as part of this initiative. The designer has spent all her life in Saudi Arabia and her design philosophy is based on the realisation that fashion is out on the streets and everywhere, creating confidence and shaping every woman's meaningful life.
September 16
Genderless Mode SS18 by Dans La Vie Rira Sugwara: The designer will be seen using male models for the first time to promote unisex collection which aims at abolishing the gender lines.
Another interesting catwalk show for the day would be of London based designer, Apu Jan. The designer is known for emerging with young Taiwanese talent and was also listed in GQ Taiwan men of the year.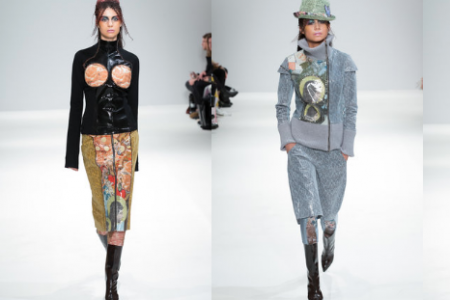 September 17
I'm most excited about this one. N&S GAIA, which will commence at 17:30 is the catwalk show of Delhi based designer Siddharth Sinha. The label is famous for contributing to the lost art and re-birth of craft 'DAKMANDA' a hand weaving embroidery technique of North-East India. The brand believes in the idea that 'less is more' and works towards bringing sustainability in fashion. Can't wait to see what the designer has in store for this season.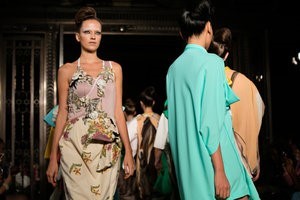 September 18
On the fourth day of LFW is another promising catwalk show, FAD Fashion Futures that offers an opportunity to young people to get ahead in their creative careers. The FAD future finalists are the youngest designers to show at LFW, aged between 16-18. Fashion Scout and FAD collaborated in the year 2008 and since then they have been giving talented young people a platform for their work.
September 19
For the final day we have our eyes on the two events that both have designers coming from India. The New Rashtra which starts at 11:30am will present 'Chaotic Romance' for which India based International Institute of Fashion Design has come in association with London School of Trends. The other event is named Innovation X: A Portrait of India, which will witness some of the top Indian designer labels such as Masaba Gupta , Priyanka Khosla, show their latest designs.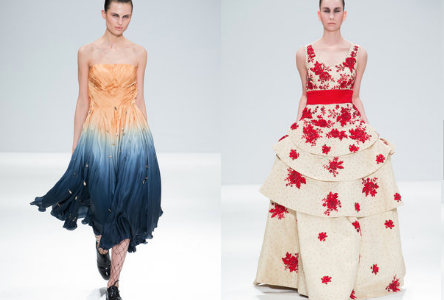 For more information on London Fashion Week, visit http://fashionscout.co.uk/london-ss18/ or http://www.londonfashionweek.co.uk/
Tags: FAD, Fashion ComPassion, Fashion Scout UK, International Institute of Fashion Design, London Fashion Week, London School of Trends, Positive Fashion, The Dubai Design and Fashion Council