We at Fashion ComPassion love to feature news from around the world that focuses on social businesses that are profitable but have a strong social impact.  In this post we cover the Social Enterprise Week that took place in Dubai. 

Social Enterprise Week, now in its second year is the only gathering of its kind in the Middle East and North Africa (MENA). It aims to bring together entrepreneurs, academia, corporate sector and the government to facilitate the creation of a social business ecosystem in the region. This year, it was held in a variety of locations across Dubai.
Social Enterprise Dubai 2014
The themes covered by this year's SEW ranged from impact investing and design for good to crowdfunding and using technology for social change. SEW culminates in the Dubai regional finals of Hult Prize, the world's largest social business competition under the patronage of President Bill Clinton.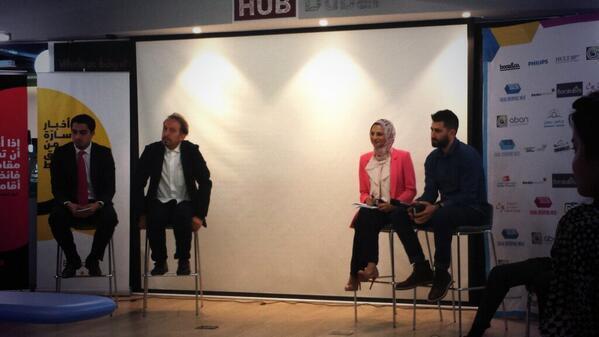 The Design for Good day brought together Zeina  Abu Chaaban from Palestyle, a brand Fashion ComPassion is proud to associated with. George Katodrytis of Open Source Arc, Garett Awad, formerly of Toms and Maywand Jabarkhly, FMBI. The panelists covered a wide range of topics, from women empowerment through capacity building and design, to the constrictions of ethical design. 
Zeina, the founder of Palestyle the first SROI accredited social enterprise in the MENA added on the importance of measuring social impact and called for all the enterprises operating in the region to engage in the dialogue with the communities in order to determine their impact.
The potential for social entrepreneurs in Dubai is immense and SEW aims to become a platform for social businesses to connect, learn, grow and create real value in the society.
Tags: Dubai, Ethical Fashion, Fashion ComPassion, palestyle, social businesses, social enterprise week