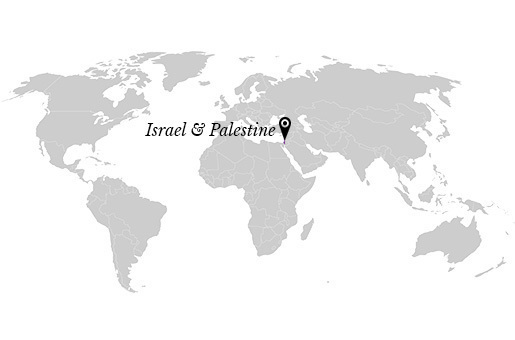 We women of Two Neighbors are waging our own peace process, by creating together an against-the-odds business partnership that defies politics in favor of beauty, common sense, and shared economic benefit.
By working at an equal level and focusing on our shared humanity, we are acting in true partnership to bring sustenance to our families and add beauty to our world.
Each unique piece in the collection unites traditional Palestinian embroidery with modern fabrics and styles, creating a striking blend of the old and the new.
Our vision is to inspire the people around us to seek peace in any way possible. Our goal is to have the message of peace reflected in our garments.
We take great pride in our work and find ourselves building lasting relationships just like co-workers do around the world.
Together we create Peace through the Eye of a Needle.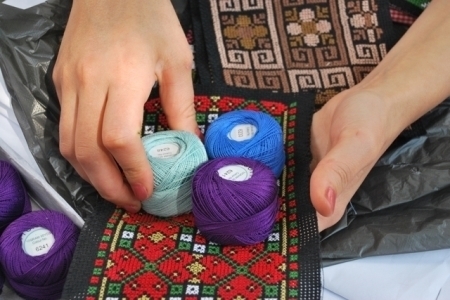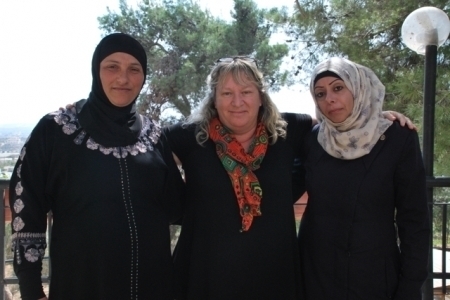 Brand Impact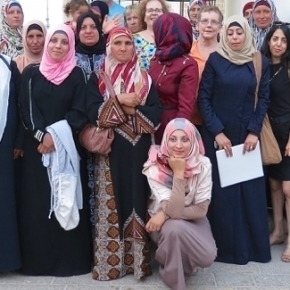 Two Neighbors is about empowering women, economically and socially. It provides work and income to women who are struggling to care for their families.  Women from the marginalised sections of both Israeli and Palestinian society are able to earn a fair wage for a days work. With this income life changes for them. On earning the first money ever in her life, one woman was able to take her husband out for dinner. Some women can contribute to feeding and clothing their families and even have some say in the affairs of the family. Other women are able to pursue dreams of learning to drive a car, going to school to learn a new skill, and even buying a new dress for a family wedding.
The social impact of Two Neighbors is especially strong. Israeli and Palestinian women are making deep lasting friendships with women from the other side of an age-old conflict. They visit each other's homes, get to know their families, hold each others babies. These strong, brave women are showing the world there is a different, better way to live in this world. They are the true warriors, creating peace through the eye of a needle.
About the Designer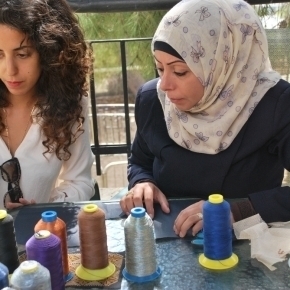 Two Neighbors designer is a team, following our vision of the two sides working together.
Our Israeli member of the team is Miriam Givon. Miriam was born in Jerusalem and, except for travelling for education, has lived in Israel her whole life. She attended Bezalei Academy of Arts and Design in Jerusalem and following that she went on to get an MA in Fashion Studies at Dupere University in Paris. She returned to Israel, worked as a personal assistant at Dorin Frankfurt's studio, established her own womenswear brand and in 2013 joined the Two Neighbors team. She does all the original design of the Two Neighbors line and then works with our Palestinian designer to complete the design.
The Palestinian side of our design team is Rehan Abu Sabha. She completed her secondary education in the West Bank. Embroidery is an important part of her life.  She works with her Israeli team mate, using traditional Palestinian patterns and color combinations to design new embroidery patterns and color combinations to enhance our modern fashions. As part of the Two Neighbors design team she has the opportunity to train other women in the art of embroidery ensuring the survival of this important part of Palestinian culture and it's passage from generation to generation.