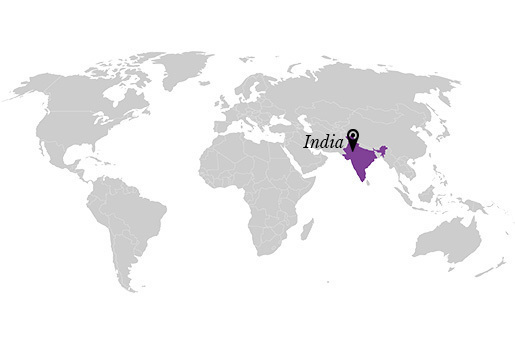 SUEDE by Devina Juneja is an international leather bag brand from India. It features meticulously hand crafted leather bags. Less is more is definitely not our mantra, however more is incorporated with a tasteful hand, using subtle metallics and eye catching neons, experimenting with the texture of leather to create unique surface embellishments and ombre effects through hand sewing, cutting, spraying, painting and lacquering, creating different patterns and gradients of color.
We design and create most of our hardware and weaves; tying up with local artists and sculptors to use the great talent our local artisans have to offer.
SUEDE by Devina Juneja as a brand aims to be notches above with its quality, handcrafted leather bags and yet affordable to those who want to make an impressionable style statement. We believe good design and impeccable quality is the foundation of our brand which is reinforced by clients coming back each time they want a 'statement' bag.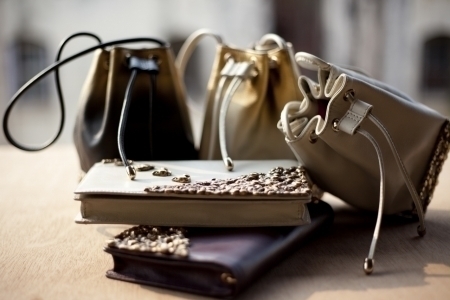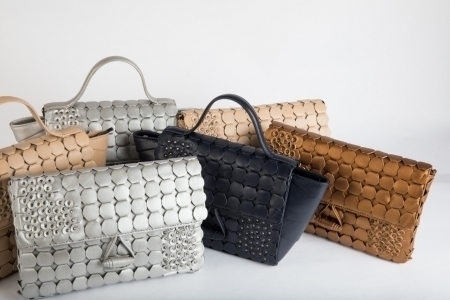 Brand Impact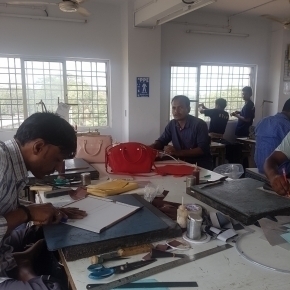 SUEDE by Devina Juneja sources all its leather from factories that are sensitive to the nature of their product and follow all social and environmental norms. Our factory is socially and quality compliant.
Our leather is hand stitched and hand woven by women looking to supplement their household incomes. We regularly tie up with different artisans – sculptors, artists and goldsmiths to collaborate with them on different collections and give them a platform to show their talent and help them diversify their businesses.
About the Designer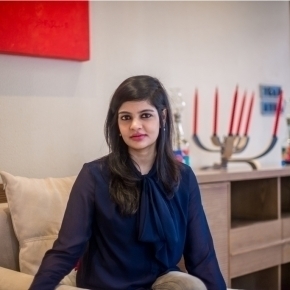 I was born and brought up in Kolkata, India. From my early adolescent years I was very fond of painting and crafts and my mother often told me that I had the creative gene in me. For me, however, these were mere 'hobbies' and wanting to create a more sustainable career path, I went to the University of Manchester to study business management and came back to India to work in the marketing department of an FMCG company.
During my initial work years, I felt something was amiss; I did not get up in the morning looking forward to work. I guess fate had a whole new career path planned for me because 18 months into my job, I got married and decided to quit. My husband is a third generation tanner and exporter of leather and leather products and he introduced me to the world of leather. I immediately took him up on his offer to work with him. I spent the next three years learning about the nuances of leather, pattern-making and designing. I was elated as I watched my designs come alive in the hands of the talented craftsmen. That's when I knew that I wanted to design and eventually start my own label.