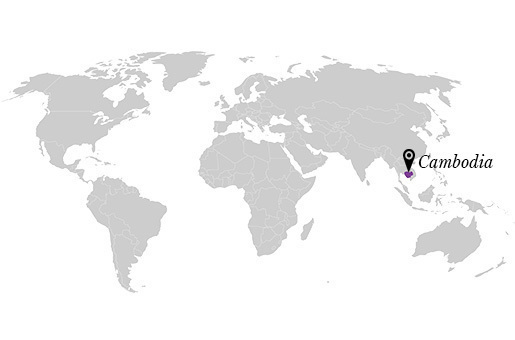 The Weavers Project creates high quality, uniquely designed accessories from 100% cotton, handcrafted by local artisans. Our artisans come from Cambodian families making positive changes in their community. Weavers provides training and leadership development for its artisans, preserving the art of Cambodian craft and sharing each story of change.
We aim to empower women in rural Cambodia to gain control over their financial well-being, to provide for their families and to gain important skills, through the creation and sale of ethical, transparent fashion.
The team at Sonas identifies aspiring women entrepreneurs on the ground in Cambodia who wish to learn the art of traditional weaving and build a brighter future for their families. Our artisans often come from extreme poverty and have the aspiration and determination to become financially independent.
The Weaving Village sits on the edge of Takeo, Cambodia. Known as the "Kingdom of Wonder", Cambodia borders Thailand, Laos and Vietnam in Southeast Asia. Following the painful events of the Khmer Rouge regime in the 1970s, the region has faced a multitude of social issues, from unemployment to sex trafficking.
As a result of decades of unrest, weaving has become a dying art. Weavers were forced to pursue other endeavours, and traditional techniques are therefore not often shared with younger generations. The Weavers Project aims to revive this cultural heritage and preserve the art of traditional weaving while tackling the poverty and social issues that remain in the region.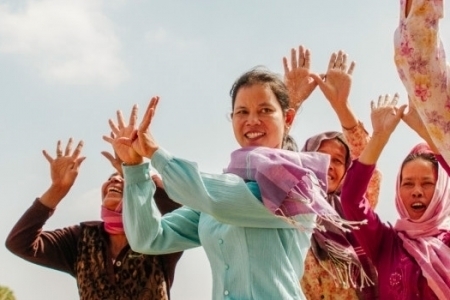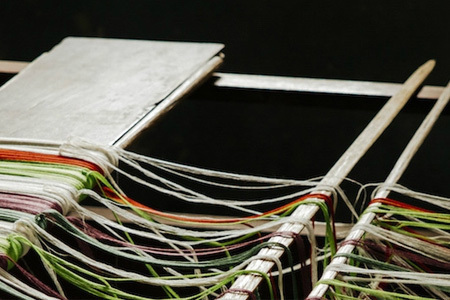 Brand Impact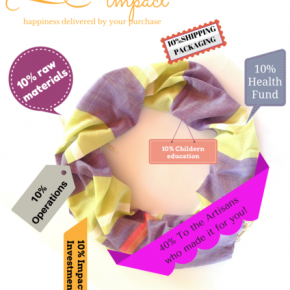 According to a study by the World Bank, the growing body of evidence proves the linkages between empowerment and effectiveness of the development on the society and personal grassroots level.
Social entrepreneurship facilitated by Sonas in rural Cambodia is a one concrete example of how personal empowerment leads to social and economic empowerment. They are passionately committed in honoring and dignifying women entrepreneurs for the purpose of creating an environment that manifests high potential and sustainability. Through Weavers Project, they're able to help the village entrepreneurs start anew, be responsible and empowered individuals.
Weavers project started about in 2013 with 6 weaver in a Cambodian Village and currently we have 25 women involved in various activities including cotton growing, spinning, natural dyeing and knitting.
Empowering people especially women is a big investment in the future. Sharing knowledge with them through trainings and mentorship on micro business stimulates their interest. By providing them seed capital, they can productively establish sustainable small-scale business that can help improve their lives and alleviate poverty. Training them and inspiring them to work for a brighter future contributes to building happier communities. With an empowered life, they are even more motivated to share their learning with others and spread happiness and create a 'multiplier effect'.
Social entrepreneurship is a positive solution to our worthwhile journey to eradicate poverty. It teaches people to be more productive even in simple ways. Sonas believes that poverty, unemployment, job loss and environmental problems are just small challenges compared to the big opportunities that social business offers.
About the Designer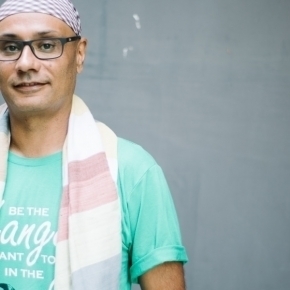 Sonas Weaver Project is a social business focused on providing business support and education to small entrepreneurs in rural Cambodia. It is our mission is to initiate mutual empowerment , promote progress and social development via Community Economic Development (CED) process. CED is a community-based and community-directed process that explicitly combines social and economic development and is directed towards fostering the economic, social, ecological and cultural well-being of communities and regions.
Sonas was founded by two friends inspired by Nobel Prize laureate Prof. Mohammad Yunus and Jessica Jackley of Kiva.org. Sonas co-founder Keeva Murtagh is also one of the founding members of Yunus and Youth which inspires and mentors young social entrepreneurs around the world.
Weavers project was developed by a student-led initiative from the University of Oxford who have been working with Sonas team for last 3 years to scale and measure the impact through Social Business.