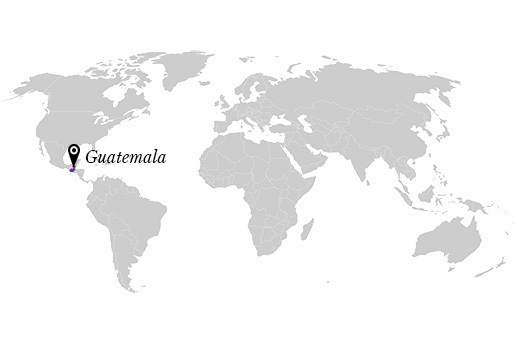 SCALO is a luxury brand of handbags and accessories that blends cultures together. The brand is the point where contemporary design meets traditional artisanal techniques. SCALO means 'layover' or 'stop-over' in Italian, a reference to the spirit of each of our pieces, which travels from country to country through the hands of different artisans to complete its journey.
Our collections are conceptualised and designed in London, while the production takes place in Europe (in Italy and Spain). The essence of the products is the beauty and complexity of the fabrics used, sourced from remote Mayan villages in Guatemala. The weaves are unique and handmade using a back-strap loom. Mayan weavers take months to complete one piece. As a result, SCALO satisfies the desire for luxury and individuality.
SCALO aims at creating products that make a difference in the life of its customers as well as in the life of the people who carefully handcraft them. Our collection is inspired by our sophisticated, well travelled audience, and socially conscious audience. SCALO is strongly committed to its local partners and seeks to create opportunities for its network of artisans.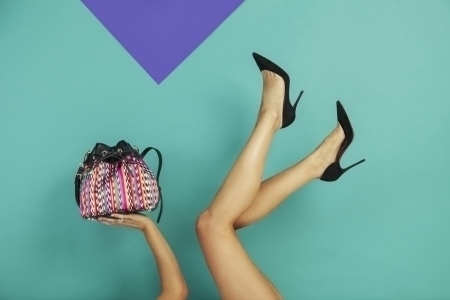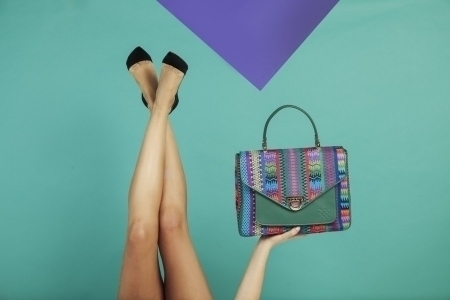 Brand Impact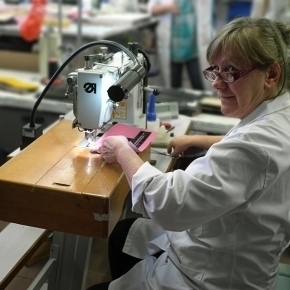 SCALO is strongly committed to its local partners and seeks to create opportunities for its network of artisans. The work provided by SCALO to some impoverished communities from the Guatemalan highland, means a better lifestyle for a series of households and a recognition of their skills as well as of the importance of preserving the weaving tradition.
We work with of a cooperative of women in Quetzaltenango, and we hope the work we provide for them, will not only make a financial difference in their lives, but will also become a means of empowerment and pride.
For our European artisans based both in Florence and in Seville, the work provided by SCALO is as important as it is for the weavers in Guatemala. Europe is not going through an economic boom at the moment, and several luxury brands have reallocated their production to other countries where labour costs are much lower. We care deeply about preserving the rich heritage of leather craftsmanship that characterises Italy and Spain.
About the Designer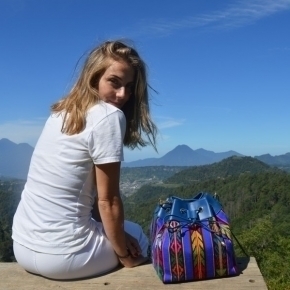 SCALO was founded by Raquel Valladares in June 2015.
Although Raquel was born in Guatemala, she spent her teenage years in Rome before moving to London in 2006 to complete a graduate degree at the London School of Economics.
After spending almost 7 years on the trading floor of Goldman Sachs, she decided to create SCALO, building both on her Guatemalan roots and international upbringing.
The brand reflects her passion for art, culture, and travel as well as her desire to promote artisanal work through contemporary design.