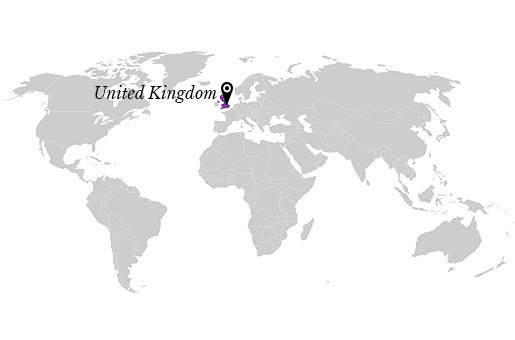 RAW Copenhagen is an ethical, sustainable and charitable jewellery brand. I create precious jewellery pieces for women, who give a damn about cool minimalist Scandinavian design as well as environmental and social sustainability.
RAW Copenhagen is all about promoting a more sustainable world, an agenda that I firmly believe can be pushed by every single one of us, as conscientious consumers and makers. I source my materials ethically, environmentally, and socially sustainable, as well as donate 10% of my annual profit to sustainable development projects for the artisan silversmith communities of the Hill Tribes in Thailand, from whom I source some of my components.
The name RAW sums up both the designs and the ethos of my brand. 
Design wise, my jewellery is inherently Danish. All jewellery pieces are minimalist and RAW, no sweetening thrills, they juxtapose the preciousness of rough cut gemstones again the Sterling silver or 24Karat gold plated Sterling silver, leaving the natural beauty of the RAW materials to play against each other and speak for themselves.
​In terms of the brand's ethos, RAW is taken from the Danish saying 'råt for usødet'. Directly translated it means raw unsweetened, which relates to putting things directly as they are without any niceties. The raw fact is that the jewellery industry can be a dirty one, environmentally and socially not least in the developing countries, from where many of the raw materials originate. The jewellery trade is often typified by the use of child labour, poor and unsafe working conditions, pollution and infringement on indigenous peoples' rights, when mining, refining and making the jewellery. However, it does not have to be this way.
It is RAW Copenhagen's objective to contribute towards an alternative ethic and fair way of doing business along with all the consumers and makers of Slow Fashion and supporters of Fashion Revolution and Fashion ComPassion.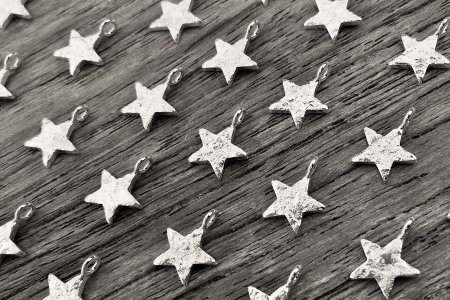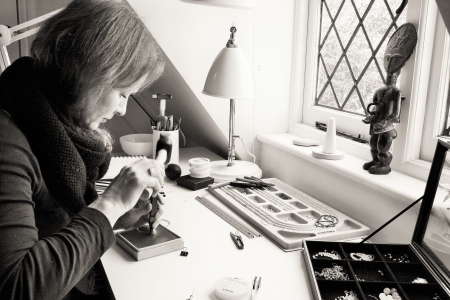 Brand Impact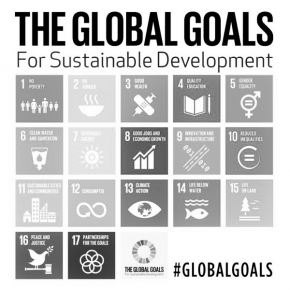 RAW Copenhagen promotes and contributed towards social and environmental sustainability and ethical business practices through the way in which we do business and through whom we engage with. By wearing a RAW Copenhagen piece you help support the Fashion Revolution agenda of a fairer world and a world, where we take better care of the environment. I almost exclusively use ECO-silver, recycled Sterling Silver, to diminish our carbon footprint, or source on fair trade like principles from small artisan silversmiths, to promote and support their sustainable livelihoods. My gemstones dealers have strong ethical policies and source from artisan gemstone cutters. Further, all my packing is made from recycled and recyclable paper.
The suppliers I use share the same values as I, including respect for fundamental human rights, promotion of better working conditions and fair remunerations for goods. RAW Copenhagen fully supports and promotes the United Nations' Sustainable Development Goals for 2030. 
Lastly, 10% of all annual profits goes back to the indigenous Hill Tribes of Thailand, some of whom have created my gorgeous pendants and charms. 
RAW Copenhagen currently only ships within the EU
About the Designer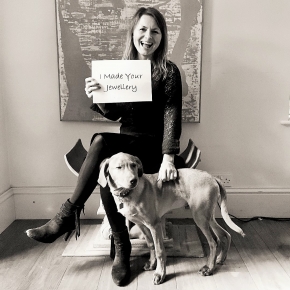 RAW Copenhagen was founded in December 2015 by Karina Johansen out of her love minimalist jewellery design and passion for human rights and sustainable living.
Karina has a background in international human rights and international development and has lived and worked in many parts of the world because of her work for the UN and the Danish Foreign Ministry.
​When she recently moved from Denmark to England with her husband and three children, she decided to return to her creative passion for jewellery design and to combine this with her ideological passion for sustainability, both with regard to ethical sourcing of the materials and by donating a chunk of the annual profit to charities that support sustainable development projects within the jewellery industry. Karina is highly inspired by textures from nature, human cultures from around the world and the design and clean lines of modern architecture.
​