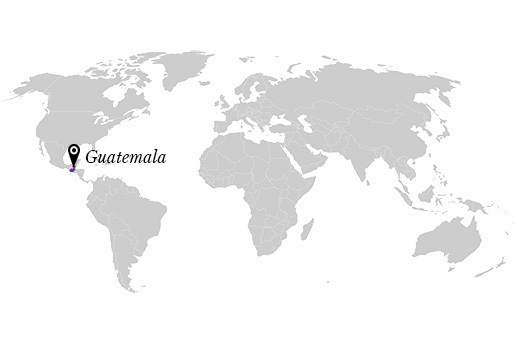 Olivia & Elena is an ethical fashion brand founded to make a positive change and empower Guatemalan artisan women.
Olivia & Elena brings together art, culture and style. Through our unique designs, we share worldwide the work of native Guatemalan women.
We use the huipil as the main piece of textile in our designs creating unique, stylish, modern and sophisticated bags, for every woman around the world.
The huipil is a hand-woven blouse used daily by native Guatemalan women. The creation of each unique piece can take anywhere from one to six months to complete, but the end result is a spectacular work of art.
Our purpose is to preserve, support, and share our Mayan heritage with the world.
Our products are created in collaboration with women-led artisan cooperatives, practicing fair trade principles. All products are crafted with love using local materials and time-honored skills.
Olivia & Elena is a brand made with passion and solid values that seeks for an economic and personal growth of our artisans. It creates an important connection between producers and consumers based in respect, solidarity, honesty, justice, and identity.
More than a handbag... is the woman who wove it and the woman who wears it! When you wear your Olivia & Elena bag, you're empowering the woman who made it, the woman who put her love, dreams and hopes of a better life into her work. Every handbag has a story and every choice has an impact.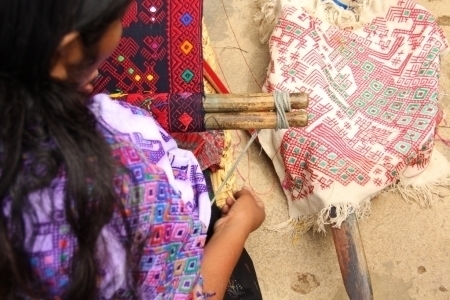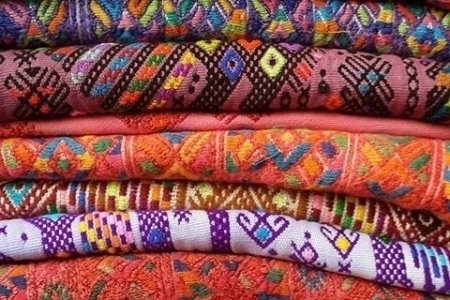 Brand Impact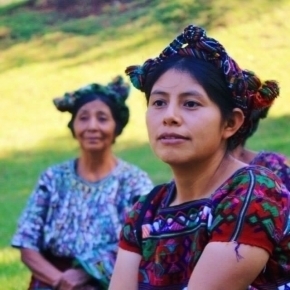 We believe that dignified work and education breaks poverty cycles. Our commitment is to invest in resources to create fair jobs for those involved in our project.
Olivia & Elena is not a charity project, it is a project that seeks to create a better future with a sustainable solution.
Our program empowers women, paying fair wages and teaching them to value their work. It provides the tools to achieve an economic independence and break with the cycles of poverty improving their quality of life.
Many children, especially those living in rural areas, are forced to leave school because they can not cover the costs for books, supplies, uniforms and transportation. Boys are sent to work in agriculture fields with their fathers. Girls stay at home helping their mothers with the housework or as young teenagers, sent away to get married.
To reduce school drop-out cases, 10% of  the proceeds from our sales goes to contribute with the education of our artisans' children.
We are aware of the footprint that fashion has had on our environment. This is why each huipil (the base textile of our designs) is measured and calculated to be used at its maximum and reduce textile disposal. In some designs we use huipiles that have been already worn by women as daily clothes but still are in excellent condition.
Our brand seeks to give back and create opportunities. Through each of our designs we look to leave something better in the lives of all the persons involved, including you.
About the Designer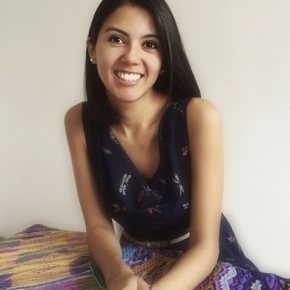 Born in the USA and raised in Guatemala, Alison is a woman with many dreams and hopes for the future of her country, Guatemala.
Having lived in a country where many people experience poor conditions and their children have no access to education, Alison decided to do something about it. With her experience in event planning, sales, public relations, and years after her University studies, she decided to create a project for social aid in the rural areas of Guatemala.
Inspired by the beauty of her country and the heart of its people, and after moving to Switzerland with her husband in 2013, she started with the dream of Olivia & Elena. With the vision of using her new location as a platform to convey a positive message about her country and share their stories with the world, Olivia & Elena was born as a project of hope for many women, men and children.
With the firm thought that fair work is the key for breaking with poverty cycles, she decided to create a project that along with empowering women, preserves their culture, promotes respect for their traditions, have an impact on their new generations, and creates a social change.
In 2014 she founded Olivia & Elena, launching her first women's handbags line. Aimed for modern and ethical women she used one of the most beautiful and representative symbols of her country, the huipil, a textile rich in culture, history and femininity.
Influenced by her husband, a passionate on recycling and reutilization, all her designs seek to have a low impact on the environment.
Besides from managing Olivia & Elena's project, Alison is developing other social aid projects for Guatemala. Together with her husband, they also support Swiss-based aid programs, such as the integration of refugee orphans.