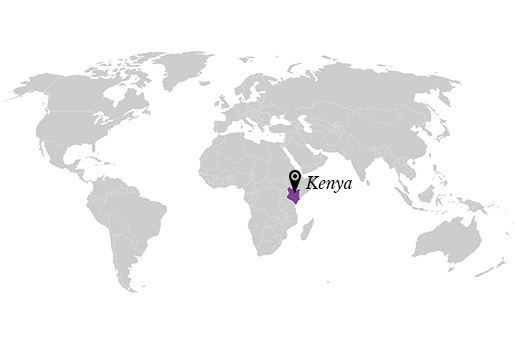 The Concept
"For those who live a colourful life" –  Maasai Colour
Maasai Colour unites vibrant African design with premium quality craftsmanship and London design. A brand to bring out the colourful side in all of us and for those who are conscious of the impact they can make.
All of our bags are handmade by our incredibly talented team (our production manager used to produce for Stella McCartney) in our Nairobi workshop. We've created well-paid jobs in Kenya and are launching our "Opportunity fund" to provide funding and mentoring to Kenyan people wishing to make an impact in their community.
The brand aims to become the world's most recognisable African accessories brand and is already being referred to as 'the African Mulberry'. Our bags offer considered functionality, clean design and exceptional build quality whilst maintaining a distinctive ethnic influence.
Our Story
In 2013 Pete Hansell and Simon Tomkins were travelling in Kenya and were struck by the creativity and ambition of the people they met. They realised that through combining this with premium London design they could help to put Kenyan manufacturing on the map - creating well-paid jobs and empowering others to do the same.
From a cafe in downtown Nairobi we put an advert in the local Nairobi newspaper which read "Production Manager for Kenya's first premium handbag brand". By the end of the day we had over 100 applications to work our way through. Many long days of interviews later and we had narrowed it down to the captain of Kenya's 7's rugby team and Mary Mwangi!
Whilst we were hugely impressed by and slightly in awe of Brian Nyikuli, Mary had impeccable credentials and a plan for how to begin manufacturing. She explained to us how she had pioneered a new method of quality control whilst making products for Vivienne Westood and Stella McCartnery. We were sold and the team became 3.
Over the next 12 months we worked tirelessly to find and set up our own small workshop with all the equipment we needed and hire the best tailors in Nairobi. We spent months designing and testing our first range of beautiful bags – the Pendeza collection.
Once back in London we began stocking the British museum alongside a number of high end boutiques and small department stores. Realising the demand for our vibrant, colourful designs we expanded the range with the Halisi Collection and that brings us to where we are now.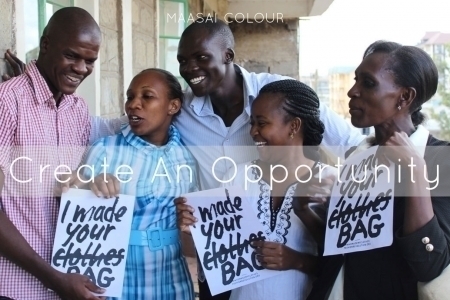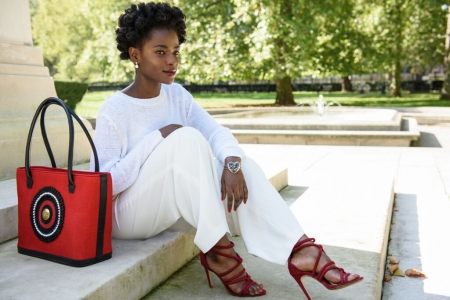 Brand Impact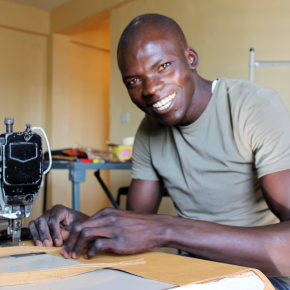 Maasai Colour has social impact at the heart of the brand and aims to become a powerful force for good in Africa.
We're already creating jobs in Nairobi but our plans are much bigger than this. We want Maasai Colour to become the most recognisable African accessories brand and an inspirational source of funding and mentoring for other African entrepreneurs.
Whether it's a shop, a market stand or a new restaurant - entrepreneurship empowers people and creates long lasting stability in communities and happiness in families. Maasai Colour has started to offer both loan funding and equity investment to accelerate the growth of the businesses we work with.
"African entrepreneurship is such a powerful force for good. There are so many people with great ideas and a real passion to pursue them, they just need that leg up to get started" - Pete Hansell
About the Designer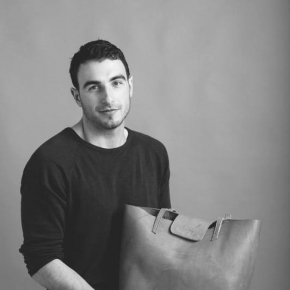 Peter Hansell trained in Engineering and worked as a management consultant before making the leap to found Maasai Colour in 2013.
Inspired by a lifelong love of Kenya and a passion for creating positive change the concept for the brand was born. Maasai Colour gives Kenya its own premium accessories label – allowing Kenyan design to take its place on the world fashion stage.
An Engineer's understanding of construction and materials combined with the palette of stunning colours which feature in African design are the tools available to the brand -  creating a signature look which speaks of confidence and quality. Every product is manufactured by hand to the very highest specification to provide products that every owner can be proud to wear.