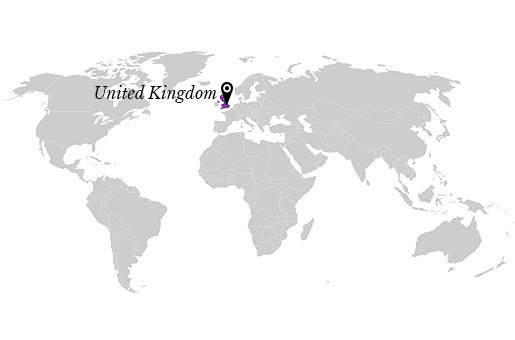 Founded by best friends Aghogho Ogunlesi and Adedayo Ogunleye, LeyeLesi is a brand that specializes in ethically handcrafted bags and shoes with a modern and contemporary twist.
LeyeLesi designs are a combination of culture and craftsmanship, through the utilization of African fabrics and leathers. Our bags are characterised by bright, exuberant and unique colours. Every Leyelesi design encompasses the heart of what it means to be African: genuine, vibrant, bold and proud. Leaving each bag with a strong sense of personality, self-identity, quality and truth.
We strive for a touch of individuality in every handbag. Many of our bags are one offs and one of a kinds due to the designs of unique fabrics and limited mass production of our leathers.
LeyeLesi pieces are created using Vibrant Ankara Wax, locally dyed Adire fabric and locally sourced leathers in Nigeria. We firmly believe in the power of prints, aiming for each piece be a juxtaposition of simplicity and boldness. In short, each Leyelesi piece tells a unique story through: colours, prints, shapes and textures.
The brands ethos is centred around preserving African culture and the sustainable production of quality pieces in Africa.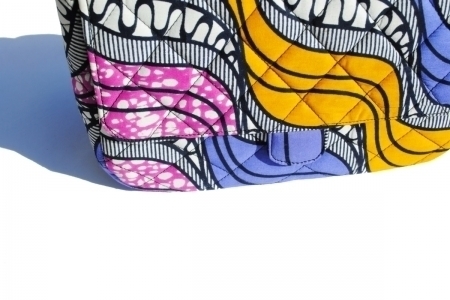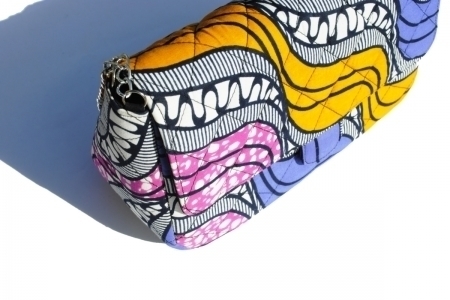 Brand Impact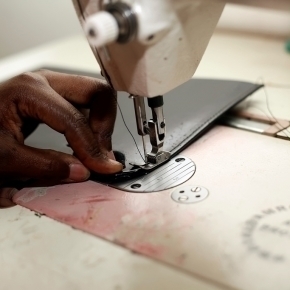 Since 2014 LeyeLesi has helped to employ women in Nigeria, through the production of LeyeLesi handmade pieces, by using locally sourced fabrics and supporting local Adire fabric makers. Based on the ethos of the LeyeLesi production process, the local culture of indigo fabric dying has been preserved. This culture is indigenous to the Yoruba ethnic group of south-western Nigeria. Adire is a textile material which displays prints that were historically used to tell stories.
Hundreds of years later, this technique is still used in Nigeria. The LeyeLesi brand aims to preserve the heritage of this material. The LeyeLesi brand believes that supporting Adire fabric makers in Nigeria is essential to keeping this beautiful local fabric making technique alive.
LeyeLesi provides their artisans with the opportunity to work for themselves, grow in their craft and give them economic freedom, by supporting artisans with new skills and trade opportunities which in turn will support artisan's families and subsequently the community these families reside in.
About the Designer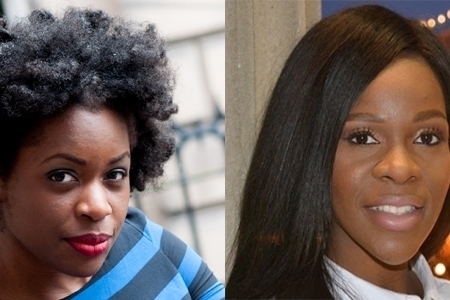 Aghogho Ogunlesi and Adedayo Ogunleye are friends that met while studying at Howard University in Washington, D.C. They founded Leyelesi, in 2015, to fulfil their strong passion to create a brand with a social and cultural impact. A brand that would explore the power of giving, a brand exploring the intricate beauty of African culture, and a brand that utilises the skills and techniques of African Artisans.
As a brand, they currently work with Nigerian artisans in West Africa to create classically bold handmade pieces. They aim to create sustainable pieces that help promote and sustain the culture and people of African societies, LeyeLesi is committed to using artisans in West Africa – many of them women – to produce quality pieces in the motherland.
Ultimately, we aim to create timeless pieces that are fun, eccentric and appealing to the LeyeLesi Lady that is strong, courageous and resilient.