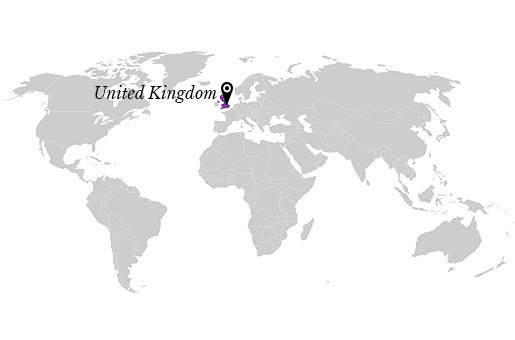 "Happiness is the greatest measure of success"
In 2013, after over twenty years of friendship, Heidi Carneau and Adèle Taylor launched Heidi & Adèle, an independent hand bag and accessories brand specialising in eco-exotic® leather.
Inspired by their Franco-British upbringing and love of the unique, Heidi & Adèle products are a combination of Parisian elegance and flirty London exuberance. Their design philosophy focuses on creating simple and elegant products, using eco-friendly innovative materials in a large array of colours and textures. Using high grade leathers and incredibly vibrant eco-exotic® skins, Heidi & Adèle create inimitable pieces that fuse beauty with practicality – a spot of every day luxury for the relaxed, glamorous and confident woman.
Ethical trading and sustainable sourcing are the brand's top priorities and Heidi and Adèle have travelled the world to source the suppliers and manufacturers who share their ethos as well as their dedication to producing exquisitely crafted products. Passionate about eco-exotic® leather, Heidi and Adèle have made it their mission to put it on the map as an eco-friendly viable alternative to more traditional exotic skins which often use endangered species.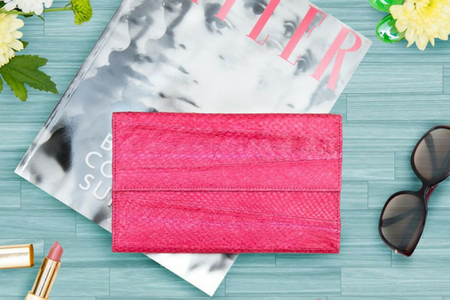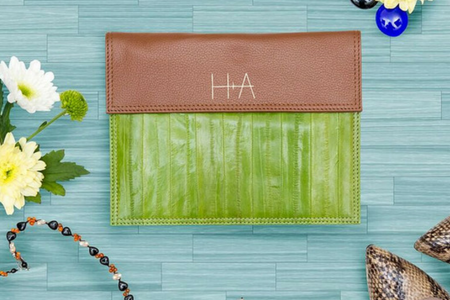 Brand Impact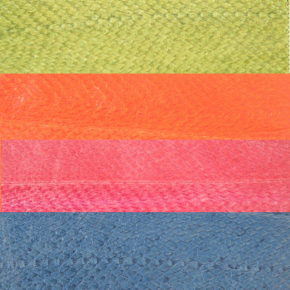 Heidi & Adèle advocates sustainability and the role we all have in creating a permanent change away from the exploitation of people and animals alike.
By using innovative eco-exotic® leather, Heidi & Adèle hopes to educate consumers on the availability of materials that promote ethical trading and sustainable sourcing, rather than more well-known exotics.
The current emergence of trends such as "Green Carpet Fashion" endorsed by celebrities, which serves as great a example as to how stunning sustainable green materials can be. By focusing on the creation of affordably priced eco fashion bags and accessories without compromising on quality or style, Heidi & Adèle aims to make "Green Carpet Fashion" available to everyone.
About the Designer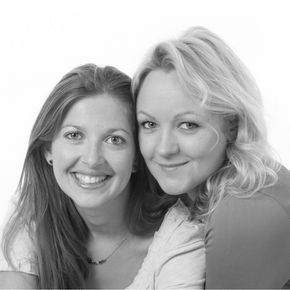 Heidi & Adèle was created by Franco-British duo Heidi Carneau and Adèle Taylor:
Heidi Carneau qualified from the prestigious ESCP School in Paris and went on to work in the financial industry for 7 years.
Adèle Taylor has a history of working in small start-ups. After graduating from Kings College she ran the office for a French animation company in London before co-running a system integration business for 6 years.
Following the decision to create a brand, Heidi and Adèle spent over a year studying design and fashion, visiting potential suppliers and manufacturers thus ensuring the traceability and sustainability of their products, as well as the ethics of everyone they work with. There are no middle men in Heidi & Adèle, allowing to keep costs in check and to give back to those who need it most.
Bringing together their various skills and experiences, Heidi & Adèle is at once their creative outlet, their mode of expression and their means of highlighting the importance of sustainability and ethical trading.