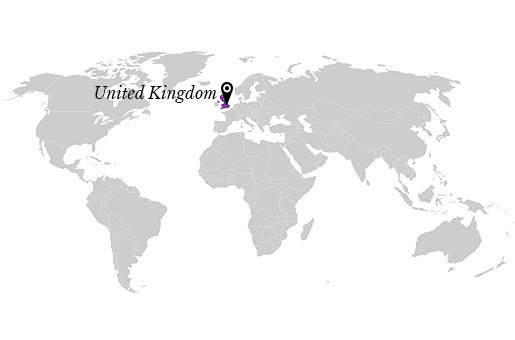 [video width="960" height="540" mp4="https://www.fashioncompassion.co.uk/wp-content/uploads/i-BQzTsfJ-960.mp4" loop="true" autoplay="true"][/video]
At Glow we create beautiful knitwear accessories that are fashionable, functional and are individually hand crocheted by marginalised ladies in London. Our knitwear looks good, feels good and does good.
Founded by Comet Chukura, Designer / Stylist, and graduate of The London College of Fashion, the light reflective accessories range was initially designed to enable the 'cycle-chic' look, but not exclusively so, as it quickly developed into a range for all, and has become popular with dog walkers, outdoor exercise enthusiasts and the socially conscious at large. The knitwear is light reflective at night as a safety feature, but in the day the pieces look normal, feel luxurious, and is a contemporary addition to any winter wardrobe.
The collection of Snoods and Fingerless Gloves deliver on style, comfort and practicality without the hassle. Each of our pieces are expertly crocheted using a cutting edge wool blend that has a 15% glassfibre component woven into it which is light reflective. So as a knitwear accessory, in the daytime the pieces look trendy and at night the glass fibre elements reflect light: car light, road lights etc and come to life, illuminating the wearer as light bounces off of it, whilst its delicate knit texture makes it soft to the skin and luxurious to wear.
Our range of Snoods, Fingerless Gloves and Leg Warmers do not compromise style for function, instead we have created a light reflective knitwear range for the chic commuter / dog walker / mother or child who cares about their safety and their appearance.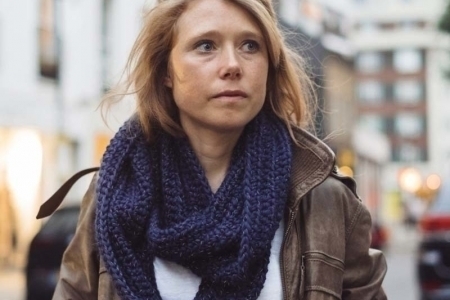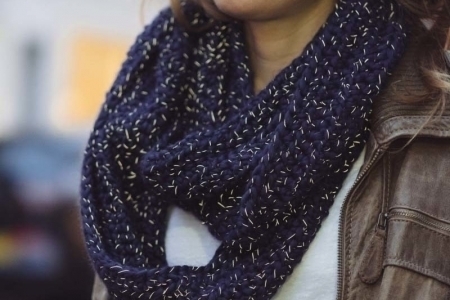 Brand Impact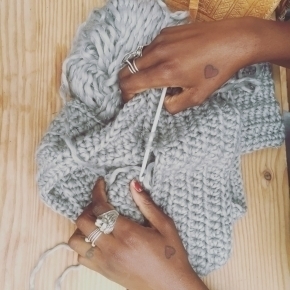 Each time you wear an item from our range, your choice to be fashionably chic enables you to stand with those who are more vulnerable in our communities, as each of our pieces are individually hand made by vulnerable women, providing them an opportunity to gain work skills, a supplementary income and be part of a greater community.
Our London based makers are paid a fair wage per piece, providing them with a source of income that fits around their lives without imposing rules and boundaries that people in such positions often can not stick to, thereby, utilising their skill set and empowering them to believe that their input is valuable.
We enable them, and as they take part in the creating and creative process they also come to life, growing and becoming a bigger part of community.
We believe in looking good and loving our community because fashion need not be at the expense of others.
About the Designer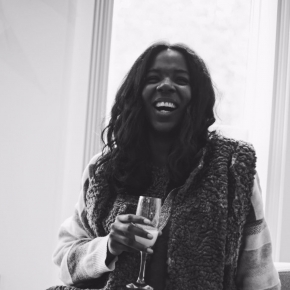 Graduate of The London College of Fashion, Comet Chukura completed a Womenswear Design BA and has gone on to work for fashion houses such as Preen and Michiko Koshino. She is now a Stylist as well as a Designer and has a heart and passion for disadvantaged women in London as well as fashion, a keen cyclist, jogger and lover of industrious design.
Comet's dream is to improve everyones dress sense, one knitwear accessory at a time, and her inspirations are derived from the bright colours and bold patterns found in warmer climes, fused with the simple fuss free design and clean lines of nordic living.  Based primarily in London, Comet has grown up in the East End, the melting pot of London's creativity.