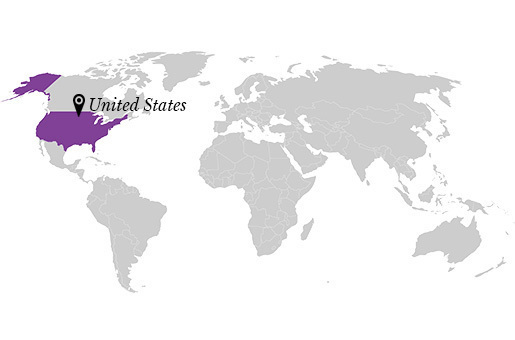 Born in New York and now based in Mexico, Binge handcrafts accessories for the conscious consumer, providing an alternative to mass produced goods.
Their vision is to design handmade collections that are luxurious in quality, and to incite their customers to 'Never Wear Whatever'.
They strive to sustain a conscious approach to shopping, dedicated to deliver quality and design, while maintaining sustainable production practices.
Binge stems from a passion for knitting, combined with a love for style and the need to slow down the fast-paced fashion industry and consumer habits.
What started out of a New York apartment, has now evolved into a community of hardworking knitters seeking to fulfill their skills.
All of their products go through a thoughtful design process; from the initial inspiration and its translation into an idea, to prototyping and handcrafting with attention to detail.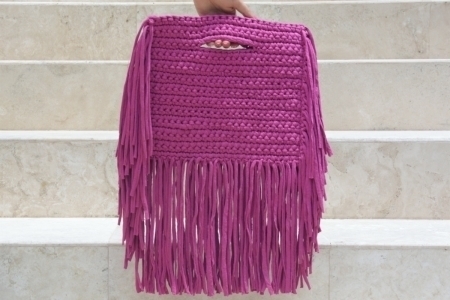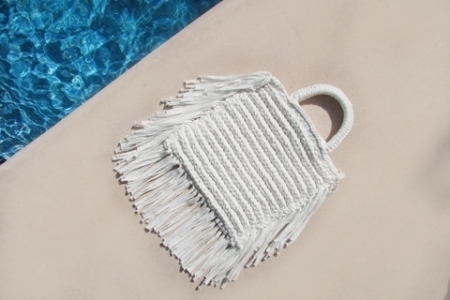 Brand Impact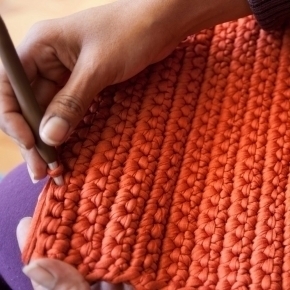 Dedicated to influence a more sustainable fashion industry, the brand empowers women living in low income communities through workshops, collaborations, and the celebration of craftsmanship. By working from home, these women have time to care for their families whilst generating an income as they practice a craft they highly enjoy.
Their design process is aligned with sustainable production practices. All handbags are made with upcycled materials recovered from clothing mills. These textiles, which would otherwise be discarded as waste, are repurposed into eco-friendly, often one-of-a kind handbags.
NEVER WEAR WHATEVER
Follow a new standard in choosing meaningful products that carry out a thoughtful production process, opt for quality over quantity, and serve as a source of empowerment as each purchase gives back to the maker.
About the Designer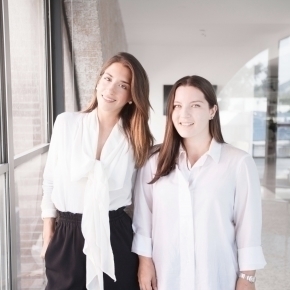 While living together in New York, Barbara and Carolina co-founded Binge; a handmade accessories label committed to empowering women through artisanal craft.
As they completed their studies at Parsons, The New School for Design, they combined their interests in management and design along with a shared passion for textiles and craft. After many episodes of endless knitting, the designers found themselves seeking to celebrate their love for crafting and sharing it to others.
Today, Binge provides workshops for women living in low income communities in Mexico, and collaborates with them for the elaboration of their products.Their collections are designed around current trends, but always with the aim of transcending seasons. Inspiration is gathered from their everyday lives, combining natural color schemes and textures with a vibrant yet timeless aesthetic.