Wool and the Gang is a global fashion brand that believes in exceptional design that's made unique –  Fashion that has been produced in a unique, sustainable way.
Wool And The Gang was founded by knitted design designers Aurelie Popper and Jade Harwood. After graduating from Central Saint Martin's college in 2008, Aurelie and Jade were discovered by Lisa Sabrier, a former model who wanted to return to creating knit designs. The problem Lisa had was finding any fast, easy, rock 'n' roll patterns to knit. What Lisa wanted was a brand that not only developed cool, trendsetting designs but also sell the essential knitting resources for customers to use and be creative with. It was then that Wool and the Gang was born.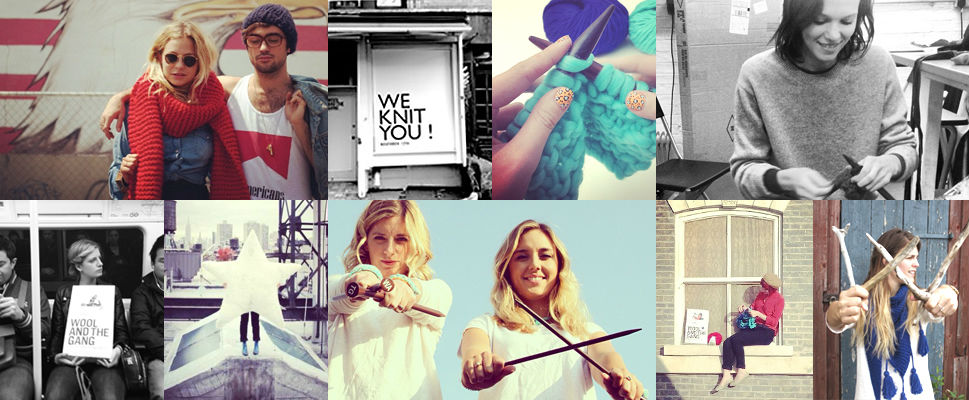 Each piece is unique and handmade by a member of The Gang using sustainable materials. Morover, Wool And The Gang yarns are very socially conscious. Not only does the company insist on using clean supply chains but they care deeply about the well-being of the animals involved in the production of their wool.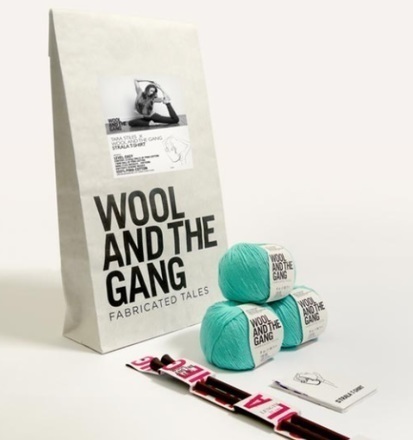 Wool And The Gang have also joined forces with Save The Children UK for this year's 'Christmas Jumper Day' initiative. Save the Children UK has partnered up with the British Fashion Council and leading British fashion talents, each of whom has customised a unique Christmas jumper hand knitted by Wool and the Gang.
Designers include Alexander McQueen, Vivienne Westwood, Burberry, David Koma, Giles Deacon, House of Holland and Sibling. These festive creations will be auctioned off in aid of the charity's work at home and abroad.

The full collection of jumpers will be on display at the Village at Westfield London, from 28 November until 30 December.
Find out more about Wool And The Gang here and about the Save the Children's Christmas Jumper Day auction here.
Photos via Wool And The Gang and Save the Children UK.
Tags: Alexander McQueen, auction, Aurelie Popper, Brand to Watch, British Fashion Council, Burberry, charity, Christmas Jumper Day, David Koma, Designers, Giles Deacon, House of Holland, Jade Harwood, knitwear, Lisa Sabrier, London, Save The Children UK, Sibling, Sustainable, The Gang, Vivienne Westwood, Westfield, wool, Wool and the Gang