1. What is Angela & Roi?
As a fashion brand with a focus on philanthropy, we typically look at things with a different perspective. We found a way to make health causes a fashion statement. We used color trends to bring hope and support cancer and disease fighters. We approached solving health issues from a new point of view. We maintain our positive attitude toward change and frame our mission within our energetic color theme. Colors grab us out of the dreary day-to-day existence and shoot us into a world of vivaciousness. We chose to link different causes with specific colors. Our purses speak color, and we believe our products should converse with our greater charitable goals.
2. Why did you decide to launch a socially responsible label?
Roi and Angela fell in love before they combined their philanthropic ideologies into a powerful fashion brand. Below is a quote from Angela about how A&R was inspired to start the Donate by Color movement!
"When we attended a fashion show that supported AIDS with the red ribbon, we were inspired and applied the concept to the Angela & Roi, handbag brand. We believed that we could create a sustainable model where fashion consumerism meets philanthropy. Since Roi's father had diabetes and faced a serious cerebral hemorrhage when Roi was 10, he realized that the most significant factor in an individual's life is health; we decided to focus on health issues. We realized that there are so many people and families int he world who struggle with health problems and don't get enough support."–Angela
3. What was the inspiration behind the collection?
Fashion combines the necessity of clothes with art. Women's fashion allows for expressions of individuality, uniqueness, and passion during any season. Handbags are symbolic of this pragmatic beauty. A good handbag goes past a carrier of items and transforms into a confident statement to the world. However, Angela & Roi understands handbags often posses inhibiting prices. Looking good should not be for only the rich and the famous. We thrive to introduce a new concept in handbags. We create boutique-quality, minimally and classically designed handbags at a competitive price. We meticulously selected minimalist styles of tote, shoulder, cross-body bags and backpacks. Each style comes with various color options. The Angela & Roi aesthetic is classic with a modern touch. Every bag is made with vegan leather and durable fabric.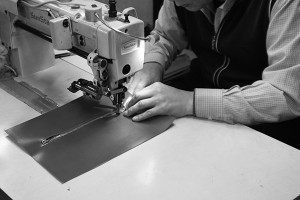 4. Tell us about the positive impact Angela & Roi has made on the people and the environment.
Angela & Roi was founded on strong moral principles. We prioritize ethical and respectful treatment of our customers. Our products reflect our value system that is focused on customer satisfaction and building personal connections. We believe we can use our resources productively in a way to impact the greater community. We believe fashion can be utilized to both an artistic and charitable effect. Angela & Roi presents an opportunity for us to intertwine consumerism with philanthropy. We hope you can join us in our 'Donate by Color' movement to raise awareness and support for various causes. Recently, we just launched The Ribbon Project (#RibbonProject), to personally connect our followers with cancer and disease fighters. We find ways to reinforce hope and awareness of those who are connected with the health causes we support, with everything we do. With every project and change, our ulterior motive is always bringing hope to cancer and disease fighters, and support to the causes we represent. We aim to bring smiles to the faces of cancer and disease fighters everywhere.
5. Why is a platform like Fashion ComPassion important for the growth of sustainable fashion businesses?
Together, we can build a community that has a foundation based on compassion. With a strong community focused on ethical and sustainable fashion brands, we can inspire others to join the movement, and create innovation solutions to the long term issues faced in the fashion industry. A community such as this can bring change and raise awareness for many things that go unnoticed, and do it with style. There is nothing more important than building support for the things we value, and finding others with common causes. We hope to start a movement in the fashion industry, with the help of platforms like Fashion ComPassion.
Tags: angela & roi, Empowerment, ethical bags, Ethical Fashion, Fair Trade, fashion, handbags, korean, organic, socially responsible, sustainable bags, Sustainable Fashion, totes, vegan