Last month heralded a significant milestone for ethical fashion as peers from the House of Lords held its second debate on the importance of ethics and sustainability in the UK fashion industry.
Baroness Young, a spearheading figure in both politics and ethical fashion, lead the Lords' second debate on ethics and sustainability in fashion. Photo via BBC.
Led by Baroness Young of Hornsey, crossbencher and chair of the All-Party Parliamentary Group on Ethics and Sustainability in Fashion, the debate saw a number of politicians give informative and insightful speeches about the multifaceted nature of ethical fashion. Lord Patten, conservative peer, talked about his "admiration" for "the creativity of the British fashion industry" and pointed out that "ethical measures are appealing to customers", whilst Lib Dem Lord Razzall spoke about the need to raise the status of fashion in higher education institutions and professional qualifications.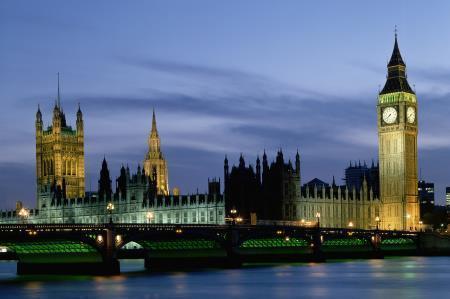 The hour long discussion also highlighted several ongoing concerns regarding the fashion industry itself, including the issue of environmental damage caused by textile production. The loss of the UK textile industry and the social and economic impact of this on local communities was also discussed, along with the use of forced labour and human rights.
In her opening speech, Baroness Young warned of the consequences of certain clothes production techniques for the environment, claiming that consumers need to make the link between their desire for cheap clothing and the loss of livelihoods. Baroness Young went on to suggest that fashion businesses needed to "work collaboratively and internationally to effect sustainable change".
"Fashion", according to Baroness Young, "is about so much more than the clothes we wear. It may be an expression of our professional and personal identities, an expression of where and how we see ourselves in relation to our peer group, our cultures, our families and communities, and an expression of our creativity and our sense of fun".
To see the debate in full, click here.
Tags: All-Party Parliamentary Group on ethics and sustainability in fashion, APPG on ethics and sustainability, Baroness Young, Debate, discussion, environment, ethics, fashion industry, Forced labour, house of Lords, human rights, importance, London, Parliament, politicians, politics, Sustainable Fashion, UK